Another Report For Last Night's WWE Live Event In Phoenix: Cena Vs. Orton, Batista Vs. Del Rio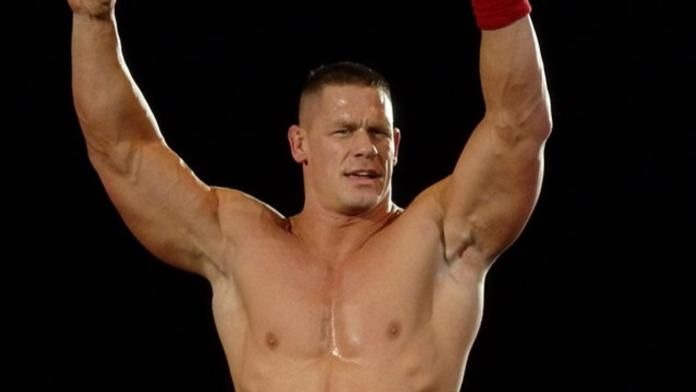 Thanks to WrestlingINC.com reader Pablo Alejandro for sending this report for last night's WWE live event in Phoenix, AZ:
* Ryback vs Big E opens up the show for the IC title. It was a solid match, good back and forth and the crowd was into it. Big E came out to a decent pop, and Ryback had good heat with the fans. Big E wins after hitting the Big Ending for the pin.
* The Bella Twins vs. Tamina and Summer Rae in a divas tag match was next. Bellas come out to a good hometown pop. It was a decent match, nothing amazing but entertaining. Brie lands her finisher on Tamina for the pin.
* Triple Threat tag team match for the WWE Tag Team Championship: The New Age Outlaws vs. The Usos vs. The Real American (with Zeb Colter). The Outlaws came out to a great pop as did the Usos, while the Real Americans came out to heat. Great match, good chemistry with all 3 teams and very entertaining. The outlaws steal the win after sneaking a tag after one of the Usos hit their top rope splash on Swagger.
There was a recorded promo from Alberto Del Rio hyping his match with Batista later in the show.
* Kofi Kingston vs. Fandango (with Summer Rae). This was a bout that the fans could vote for either a dance off or a match. The match won, and was a simple entertaining match that found Kofi landing the trouble in paradise for the pin.
* The Shield vs Christian, Sheamus & Daniel Bryan in a six man tag team match. Each guy came out to a good pop, but Daniel Bryan came out to loudest of the night. This was a great match that saw the Shield in control, wearing down Christian and Sheamus before Bryan would come in. Great flow and story telling, that ended with a barrage of finishers being exchanged by each person and Daniel Bryan landing the shining wizard on Ambrose for the pin.
Afterwards, Sheamus and Christian let Daniel celebrate alone in the ring, then Kane hit the ring. He demanded an apology from Daniel Bryan, in which the crowd started a "hug it out" chant but Kane demanded his apology. Daniel Bryan attacks him and celebrates after.
* Dolph Ziggler vs. Bray Wyatt (with Luke Harper and Eric Rowan). Dolph was well received as they announced he was from Phoenix (since he lives here). A great match that saw Bray controlling Dolph, with some spots for Ziggler. Bray hits Sister Abigail for the pin. Afterwards the crowd cheered for a beat up Dolph as he made his way back.
* Alberto Del Rio vs. Batista. Batista comes out to a good pop, no boos. A good match that saw ADR making his way out of the ring several times to relax himself against the returning Batista. Batista looked good, sold great, but was breathing pretty heavy at some points. Batista wins by DQ after ADR hits him in the mid section with a chair. Batista dodges a chair shot and lands a sit down Batista bomb. He shakes a lot of hands ringside before going back.
* John Cena vs Randy Orton in a steel cage for the WWE World Heavyweight Championship. Randy Orton came out to good heat, and Cena came out to a great pop. There was not too much Cena hate there. This was a very good match that was back and forth and saw Orton and Cena both getting their stuff in. Orton pushed Cena into the referee distracting him so Orton could land the low blow and escape through the cage for the win. Afterwards, Randy grabbed the mic declaring how great he is before Cena hit the AA on Orton to send the crowd home happy.
This was a great stacked event, with a great crowd. No "CM Punk" chants.