Why David Benoit Won't Be Making His In-Ring Debut Now, How Chris Jericho Got Involved, More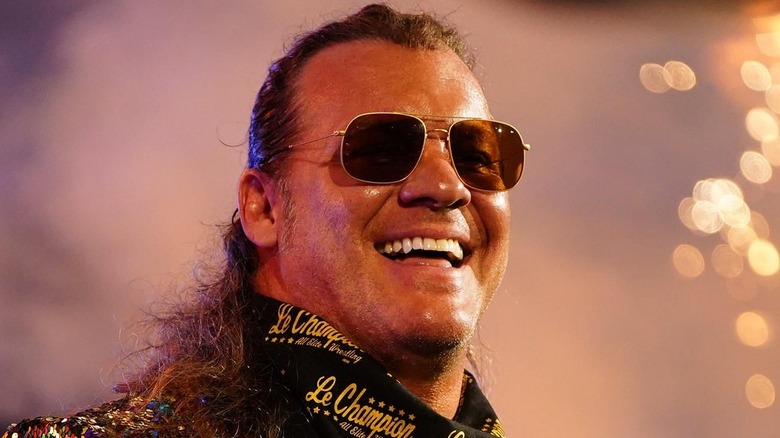 Photo Source: AEW
- We noted before that David Benoit was scheduled to make his pro wrestling debut at a Hart Legacy event in July. The news was announced on Twitter by Smith Hart, Bret Hart's older brother. It turns out David has never formally trained to wrestle and Smith was trying to convince him to do the show thinking it would help draw ticket sales and drum up a lot of attention.
After word got out about David teaming with Chavo Guerrero on the show, Chris Jericho, who is close to David, contacted the Hart Legacy promotion and wasn't happy at all. Jericho was furious at the promotion for advertising David for a match because he hadn't been trained yet. Jericho was reportedly very mad and tried to get the match stopped. This led to Chavo Guerrero canceling his booking for the event.
Smith Hart reportedly told Chavo that David had some in-ring experience and would be fine for their match. Smith then reportedly told Jericho that they were never planning on having David wrestle and that he would just be doing some kind of angle. Smith reportedly told David that that he still wanted him in a match and tried to convince him that he could get through it without training. It's now said David's booking for the event may have been canceled altogether.
We noted before that David spent at least some time at Lance Storm's school in Canada. David actually enrolled in several training camps but never showed up on the first day and wasn't trained. David reportedly asked Triple H and William Regal about being a wrestler years ago and they told him to finish high school first and recommended Storm's school because it was near him.
Source: Wrestling Observer Newsletter
Subscribe to The Wrestling Observer by clicking here. Each issue has coverage and analysis of all the major news, plus history pieces. New subscribers can also receive free classic issues.