Views From The Turnbuckle: Why WWE Needs To Seriously Restructure It's Roster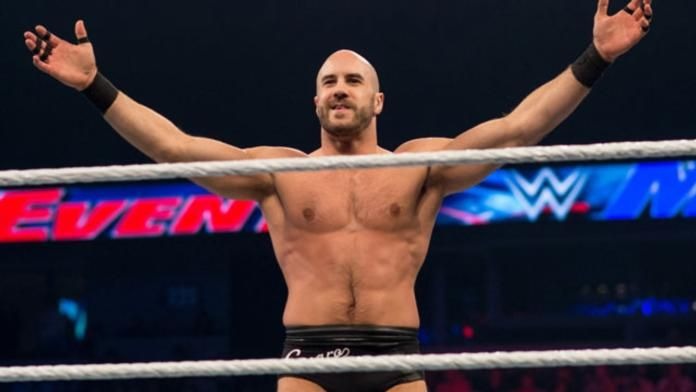 The opinions expressed in this article are those of the author and do not reflect the opinions of WrestlingInc or its staff.
As spring turns into summer, the time has never been more ripe for WWE to accelerate new talent into the main event picture. WWE has plenty of able bodies who are craving for that opportunity, so many in fact, that it may be time to seriously re-think their roster, and perhaps make some really big changes in order to ensure that they are getting the absolute most out of their roster.
In the past few years, WWE has had the opportunity to elevate a lot of talent into the main event picture, but instead they have decided to go back to their bread and butter. During recent times, WWE hasn't hesitated to renew old-feuds in lieu of letting the established main eventers from working with the big boys. The difference right now though, is that WWE really has none of those older talents that they need to bring back those old feuds, and they have no choice but to elevate some of the younger talents into prime positions. WWE has John Cena, Daniel Bryan and Randy Orton as bona-fide established main event talents right now. Triple H and Batista are not full-time talents and will not be wrestlers for much longer, CM Punk is a huge question mark on whether he is ever going to wrestle again, Brock Lesnar only works a few dates a year, Big Show and Alberto Del Rio have flopped in the main event, really, after Daniel Bryan gets finished with this disaster of a feud with Kane, he will have to move into something with someone new (unless he works with Orton or Cena again, which is disappointing, but I would never put it past WWE to do it.)
Some guys, like the members of The Shield and The Wyatt Family are already working with top talent and enjoying the benefits of it (longer matches, more TV time, more promos, more hype.) But beneath those guys, there is a huge mass of talent that would love to get into that position, and many of them are perfectly capable of successfully being in a top position. The problem is, there are so many guys right now within WWE, that it is extremely difficult to get guys into storylines and onto TV frequently, which hinders the growth of the prospects.
There are a certain group of guys within WWE, guys that have tried everything with their characters, guys that have been put into the spotlight, and for one reason or another, they never really stuck. Those guys are performers that, while they are still talented, are really taking up space within WWE and if WWE wanted to try something different, they should seriously thinking about releasing those guys in order to make room for newer talent that hasn't gotten the opportunities that they have received. Younger mid-carders like Cesaro, Cody Rhodes, Big E, Rusev and Bad News Barrett could all benefit from more TV time. In addition, there are capable talents that COULD be someone important, if WWE just gave them a chance to do something, like Justin Gabriel, Darren Young, Tyson Kidd, Titus O'Neil, Xavier Woods, and NXT guys that will likely be a staple on the main roster sooner rather than later, like Sami Zayn and Adrian Neville. That is a lot of names that WWE could work with, and the chances are that there are a few main eventers in that bunch.
While that is all well and good, WWE has to give those guys, mostly untested young guys, the chance to shine. Stopping a majority of those guys from getting TV time is a collection of talent that either has no ceiling anymore, or guys that have been pushed to the top and things didn't work out up there. WWE is going to have to make some hard decisions in what to do with these talents, because right now, they are probably hurting the future of the company more than they are helping.
Take a guy like Jack Swagger for example. Now, I personally have nothing against Jack Swagger, he actually is one of WWE's better in-ring workers currently, but he is a perfect example of a guy that WWE has tried everything with, but things just haven't worked out. Swagger was a cocky heel that generated some mid-card success, but nothing really major. WWE then made him the World Heavyweight Champion, but he wasn't ready for the title belt and he flopped as a champion. He dripped back down to the mid-card, and was fortunate enough to get saddled with a solid gimmick with Zeb Colter, and he formed the Real Americans. Within the Real Americans, he got another shot at the world title, but despite Zeb's best efforts, failed to generate a ton of interest. He then teamed up with Cesaro and was immediately overshadowed by his teammate, leading to the break-up of the group.
For someone like Swagger, WWE has given a lot of chances to but things haven't worked out, he needs to be someone whose status within WWE needs to be evaluated. He is just a black hole that is taking up a spot from other talents right now. Is there anything that Swagger does that Titus O'Neil can't be doing right now? And Titus has a higher ceiling than Swagger. Other talents like Kofi Kingston, Dolph Ziggler, Ryback, Curtis Axel, Fandango, Damien Sandow, R-Truth and others are guys that realistically, could all be released and replaced by younger and more unproven talent that could end up being somebody in WWE. Now, personally, I love Dolph Ziggler, and I would absolutely love if he got a huge push, but the fact of the matter is, WWE is not willing to do that for him, and although he is very talented, he is probably never going to be anything more than something that he has already been. All of those guys listed above get a substantial amount of TV time, but their ceilings as wrestlers within WWE are probably already reached, for better or for worse.
One last point is that WWE presents these guys to the audience, and it is extremely clear that they are never going to be anything of significance within the company over the long term. Watching Adam Rose debut on Raw on Monday is a perfect example of a guy that WWE has presented to us, and someone that is just so clearly never going to be a major player in WWE. Why on earth would WWE put someone on the roster and give them TV time, if they have such a bad gimmick that there is no hope will ever become seriously successful? The answer of course is that either WWE wants someone like Adam Rose to be comedic relief, which is explainable even if I don't particularly find him funny, or they think Rose is going to become a big star, something that I find highly unlikely given his age, the gimmick, and WWE's inability to capitalize on certain talents. I feel like I can comfortably say that unless the show is running in Cape Town or Johannesburg Adam Rose is never going to sell a ticket by himself.
WWE, both on the main roster and within NXT, has a great group of young guys that haven't been given the chance to get the ball and run with it. Now, are all of these guys going to be smashing success? Of course not, but judging by the talent that is available, I feel like it is reasonable to expect that there are 2 or 3 future world champions in that bunch. The important process is finding which of those guys are going to be the future world champions, and when you have guys like Jack Swagger who don't have a lot of upside anymore taking up valuable TV time, it becomes harder to find which one of those talents is going to be the diamond in the rough. WWE seriously needs to think about their approach to their roster, and consider letting some prominent talent go.