UFC 173 Results: New Champion Crowned, Daniel Cormier Vs. Dan Henderson, Lawler, More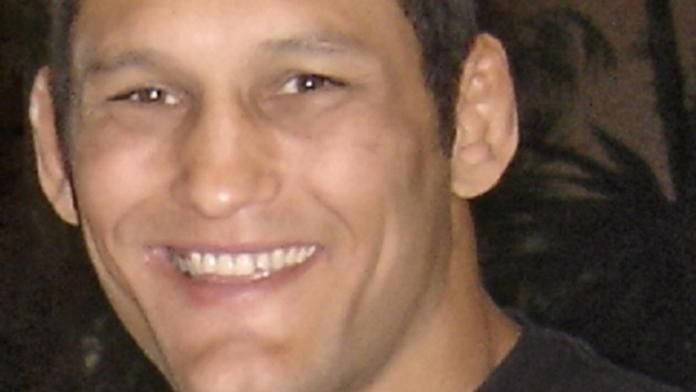 Welcome to the WrestlingINC.com live, round-by-round results coverage of tonight's UFC 173: Barão vs. Dillashaw event, which emanates live from the MGM Grand Garden Arena in Las Vegas, Nevada.
We will be providing live, round-by-round coverage of the pay-per-view main card and quick results of the preliminary card.
You can enter your predictions for the show in our "Comments" section below. Now on to the action! Make sure to "REFRESH" this page often to get the latest results.
PRELIMINARY CARD
Li Jingliang defeated David Michaud via split-decision (29-28, 28-29, 30-27)
Sam Sicilia defeated Aaron Phillips via unanimous decision (29-28, 29-28, 30-27)
Vinc Pichel defeated Anthony Njokuani via unanimous decision (30-27, 30-27, 29-28)
Mitch Clarke defeated Al Iaquinta via technical submission (d'arce choke) at :57 of round 2
Chris Holdsworth defeated Chico Camus via unanimous decision (30-27, 30-27, 30-27)
Tony Ferguson defeated Katsunori Kikuno via KO (punch) at 4:06 of round 1
Michael Chiesa defeated Francisco Trinaldo via unanimous decision (30-26, 30-26, 30-27)
MAIN CARD
Jamie Varner vs. James Krause
Round 1: They touch gloves to start. There's lots of movement from both at the Octagon's center. Krause with a big front kick to the face and two punches. Varner has a problem with his left ankle and is having trouble moving. Looks like a kick to the ankle caused the injury. Krause has the back, but Varner gets out. Krause gets Varner on the ground again. After a minute, Varner gets the back and they stand and trade major shots. Varner falls again and can't stand. Varner is wobbly and is getting tagged with punches. Varner rushes forward and crumbles to the ground. The bell sounds and Varner says his ankle is broken. It's over.
James Krause defeated Jamie Varner via TKO (injury) at 5:00 of round 1
Takeya Mizugaki vs. Francisco Rivera
Round 1: They trade blows to the head the first 10 seconds into this fight. Rivera is looking for his range early. Mizugaki goes for a takedown but doesn't come close to getting it. Mizugaki with a short overhand right hand and Rivera is on the ground. Mizugaki is swinging away and Rivera is trying to survive. In the half guard, Mizugaki is on the top position and has slowed down his offense. They stand and are against the cage. They break with a minute left. Rivera avoids a head shot and pushes Mizugaki against the cage.
Wrestling INC scores the round 10-9 for Mizugaki
Round 2: Rivera goes for a huge head kick, but doesn't get all of it. Combinations of punches and kicks are being thrown from Rivera. Mizugaki is bleeding in the corner of his eye. Rivera has a guillotine choke on the ground in half guard. He lets go and Mizugaki is now on top. They've been against the cage and on the ground for about two minutes with no action, but Mizugaki is in the better spot.
Wrestling INC scores the round 10-9 for Mizugaki
Round 3: Rivera misses some big punches early on. Mizugaki is now cut from both eyes. Rivera throws a kick and Mizugaki responds with a straight right hand that puts Rivera on the ground. Mizugaki jumps on top as Rivera looks to escape by crawling across the Octagon's mat. There are two minutes to go and another slow point in the fight. With a minute left, the referee stands them up. Now, they're tagging each other with punches. The final 10 seconds sees a slugfest with neither fighter falling.
Wrestling INC scores the round 10-9 for Mizugaki
Takeya Mizugaki defeated Francisco Rivera via unanimous decision (29-28, 30-27, 30-27)
Robbie Lawler vs. Jake Ellenberger
Round 1: Lawler with three leg kicks. Two were high kicks and one to the stomach. Ellenberger is yet to do much. Lawler with some punches to the head and follows with another high kick. Ellenberger misses an uppercut and slips. A minute to go and this has been all Lawler. Ellenberger with a left hook to the body as the round ends.
Wrestling INC scores the round 10-9 for Lawler
Round 2: Ellenberger with a right hand to the head early and Lawler responds with some offense. Ellenberger looked to be going for a takedown, but doesn't get it. Now, Ellenberger gets the back and Lawler is trying to get out with some elbow shots. It does the job and their back in the center of the Octagon. Straight left hand from Lawler and they're circling the cage. Lawler is starting to damage Ellenberger as the fight progresses. Ellenberger gets Lawler on the ground and Lawler laughs as he overpowers his way out. Ellenberger's nose is busted from shots on the ground. Ellenberger gets his second takedown with 45 seconds left. They're on their feet as the round ends.
Wrestling INC scores the round 10-9 for Lawler
Round 3: Ellenberger has Lawler in trouble after coming out swinging in this round. It appears Ellenberger may have injured his hand in that exchange. Lawler throws a punch to the face of Ellenberger. The pace of the fight has slowed down, possibly because of the hand injury to Ellenberger. Two nice left hands from Lawler with two minutes left. They're against the cage and a big knee by Lawler to Ellenberger's chest. A few punches and the referee steps in.
Robbie Lawler defeated Jake Ellenberger via TKO (punches) at 3:06 of round 3
Daniel Cormier vs. Dan Henderson
Round 1: Mutual respect shown by each fighter. Henderson is keeping his head low and Cormier throws him down for a takedown. Cormier's in side control, but Henderson is looking for an armbar. Cormier gets out and has full side control. Henderson is unable to get out of this position, but he isn't taking any major shots. Henderson with a nice up kick, but the fight remains on the ground. They're standing up with 45 seconds left and a big right from Cormier followed by a kick. Henderson fails to get a takedown as the round ends.
Wrestling INC scores the round 10-9 for Cormier
Round 2: Cormier puts them on the ground and looks for a kimura, but doesn't fully get it locked in. Cormier has the back of Henderson and won't let him stand. He nails repeated short shots to the head and the referee warns him to watch the back of the head. Lots of left hands from Cormier as Henderson is stuck on the canvas. Cormier is completely controlling Henderson, who has spent a majority of this fight on the ground. The round ends with Cormier controlling the fight via the ground.
Wrestling INC scores the round 10-9 for Cormier
Round 3: Henderson is busted open. Two high kicks from Cormier and he tosses Henderson again to the canvas with ease. Cormier charges at a downed Henderson and gets on top. He starts swinging away before slowing down. With two minutes left, Henderson is unable to get off the canvas. Nonstop offense from Cormier and he now has the back of Henderson with a rear naked choke. Henderson passes out.
Daniel Cormier defeated Dan Henderson via submission (rear naked coke) at 3:53 of round 3
UFC bantamweight champion Renan Barão vs. T.J. Dillashaw
Round 1: Dillashaw is circling the cage while looking to land some kicks. High kick from Dillashaw connects. Barao remains in the center of the Octagon throwing sporadic punches. Superman punch from Dillashaw and he follows with a hard right hand. Dillashaw tags Barao again. Barao starts to throw some kicks to the legs of Dillashaw. Dillashaw with a huge right handed shot to Barao's head and he collapses to the ground. Barao is in trouble with 40 seconds. Barao goes for a leg lock but Dillashaw has the back and goes for a neck crank.
Wrestling INC scores the round 10-9 for Dillashaw
Round 2: Dillashaw with another superman punch. Dillashaw is starting to look for the knockout shot and moving much less this round. A big right hand by Dillashaw grazes Barao's head. Barao slightly busts Dillashaw's head open. Dillashaw is looking for a front choke, but gets kicked in the groin as the fight pauses. Dillashaw with another right hand and appears to be timing for a takedown. Good combination by Barao with 15 seconds left.
Wrestling INC scores the round 10-9 for Dillashaw
Round 3: Dillashaw throws a high kick and Barao blocks it. Barao with a nice kick to the leg, but misses a high kick. Dillashaw tags Barao and lands a combination. Inside leg kick thrown by Dillashaw. Kick to the stomach by Dillashaw with a minute to go. Barao's face is starting to bleed. Barao says he was poked, but the referee didn't see it and Dillashaw continues with the offense.
Wrestling INC scores the round 10-9 for Dillashaw
Round 4: Dillashaw's third takedown is stuffed. Kick to the body by Dillashaw and Barao matches. Dillashaw pushes the pace against the cage and lands a left hand. Spinning back kick by Barao, but it doesn't do much. Dillashaw is repeatedly moving his feet and puts this against the cage. Dillashaw gets some short body punches before letting go. Back in the center of the Octagon and Barao is on the ground. Dillashaw almost goes for a soccer kick, but stops himself from a DQ. While on the ground Barao grabs a leg, but Dillashaw slips out with 30 seconds left.
Wrestling INC scores the round 10-9 for Dillashaw
Round 5: Barao's corner told him he must stop the fight to remain champion. Dillashaw throws a kick and Barao catches it before throwing a few shots. Dillashaw with another head kick and it stumbles Barao against the cage. Dillashaw starts swinging away with hammer fists and it's over. Dillashaw and his team are in tears over the win.
T.J. Dillashaw defeated Renan Barão via TKO (punches) at 2:25 of round 5 to became the new UFC bantamweight champion
Thanks for staying with Wrestling INC for your UFC 173 coverage. Stick with the site for the fallout and upcoming news.