WWE Selling CM Punk Merchandise Again, Press Release For Latest WWE Studios Film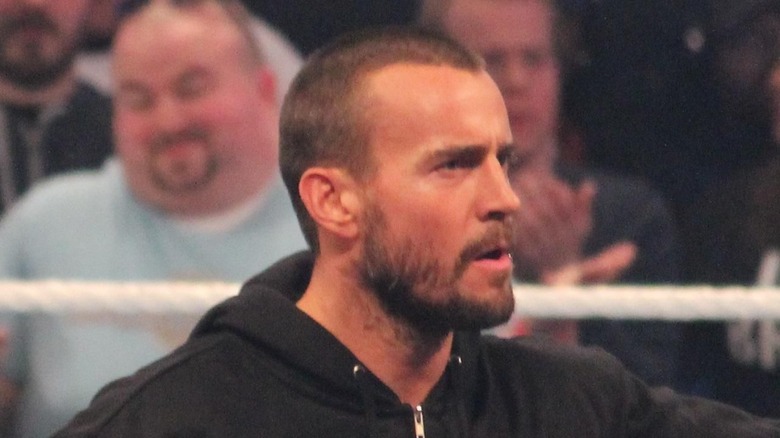 - WWE's Shop website is once again selling CM Punk merchandise after pulling all items bearing his name and likeness last month. This includes clothing, toys and a pendant. While prices on most of the listed items have been reduced, it's not drastic.
Recently, attorneys of the former wrestler sent WWE a 22-page letter regarding non-payment of royalties he feels he's owed. In an apparent response to the letter, WWE slashed prices on many Punk items before removing them altogether. This included a huge price drop in the "Best In the World" DVD and Blu-ray, which was reduced to $2.99.
The discrepancy stems from WWE feeling Punk was in breach of his contract when he quit the organization this year, and therefore WWE feels they do not owe him anymore money. It should also be noted that Punk's 22-page letter to WWE was not a lawsuit.
- Variety reported today that WWE Studios will be producing a sequel to the 2007 film "The Condemned," with Randy Orton attached to star. WWE has issued the following press release on the film, which will be called "The Condemned 2: Desert Prey."
WWE Studios and Lionsgate team up again on 'The Condemned 2: Desert Prey'
SANTA MONICA, Calif., and STAMFORD, Conn. ? Lionsgate, the premier next-generation global content leader, and WWE Studios announced today the production of "The Condemned 2: Desert Prey," (working title), which extends the long-standing partnership between the two studios.
Roel Reiné ("Death Race: Inferno," "The Scorpion King 3: Battle for Redemption") is set to direct with WWE Superstar Randy Orton attached to star. "The Condemned 2" marks Reiné's and Orton's second film together after the successful release of "12 Rounds 2: Reloaded." Alan McElroy ("The Marine 4: Moving Target") wrote the script. The film is scheduled to commence principal photography in New Mexico later this year.
"The Condemned 2" follows a former bounty hunter (Orton) who soon finds himself on the run as part of a newly revamped, high-stakes and deadly Condemned tournament.
"We're thrilled to be continuing 'The Condemned' franchise with Randy, Roel and our terrific partners at Lionsgate," said Michael Luisi, WWE Studios President.
WWE Studios will leverage its extensive multi-platform reach to promote the film.
"We are excited to be reteaming with WWE on "The Condemned 2," after such a positive experience on the original film," said Lionsgate Co-Chief Operating Officer and Motion Picture Group President Steve Beeks. "The combination of their brand marketing capabilities, creativity and deep lineup of dynamic onscreen talent result in a powerful partnership."
WWE Studios and Lionsgate previously collaborated on "The Condemned," "See No Evil" and "Leprechaun: Origins," as well the just-released "See No Evil 2." In 2015, the two studios will release the first two installments of their "Action Six-Pack" series: "Vendetta," directed by The Soska Sisters ("See No Evil 2") and starring WWE Superstar Paul "Big Show" Wight, as well as "Lockdown," directed by Stephen Reynolds ("Tomb Raider Ascension") and starring WWE Superstar Dean Ambrose.
Bradley Buchanan, SVP of Business Affairs, negotiated the deal on behalf of WWE Studios, and Wendy Jaffe, EVP of Business & Legal Affairs, negotiated the deal on behalf of Lionsgate.