Lucha Underground Results (11/5): Prince Puma & Johnny Mundo Team Up, Chavo, Ivelisse Debuts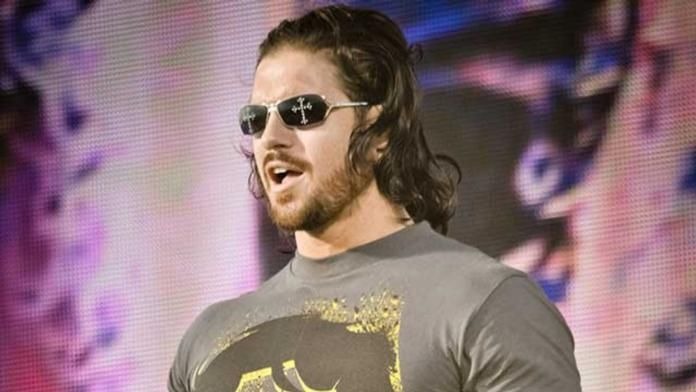 Welcome to Wrestling Inc's live coverage of Lucha Underground! Follow along with our coverage and leave your thoughts on the show in the commments section below! Be sure to let folks on social media know you're participating.
- The show starts with a recap of last week's debut episode.
- The crew that Dario Cueto hired are in the ring and identify themselves as Cortez Castro, Cisco and Big Ryk (Ezekiel Jackson), Johnny Mundo hits the ring and attacks all three. Big Ryk watches along as the ring is cleared, and Prince Puma comes to Mundo's rescue.
Dario Cueto comes out and channels his inner Teddy Long, as he says "TAG TEAM MATCH, JUGADOR!"...that's Spanish for player, and he didn't really say it. Well, he did make a tag match at least.
Cisco and Cortez Castro vs. Prince Puma & Johnny Mundo
Puma and Castro start off as Puma gets the advantage. He and Mundo land a double enziguri but Cortez hits a dropkick and tags out. Mundo goes on the offensive and hits his signature kick and legdrop but only gets two.
Cisco manages to cut Mundo off, and he and Cortez make several quick tags and work Mundo over. They focus on his neck and back as Puma tries to get the crowd on amped up. Mundo uses his parkour skills to avoid the double team offense and makes the hot tag to Puma.
Puma clears house and lands an awesome handicapped move where he makes Cisco DDT Cortez. He only gets a two count, and Mundo hits the ring and lands a big kick but misses a giant tope to the outside.
Puma manages a sunset flip that only gets two, but hits a cutter as Johnny Mundo lands Moonlight Drive for a two count. Puma knocks Cortez off the apron and goes over the top with a huge flip on to Cortez. Back in the ring both Mundo and Puma hit 450 splashes on the opponents for the win. Really good match.
Winners: Prince Puma & Johnny Mundo
- Konnan is backstage talking to Prince Puma and tells Puma to stay away from Johnny Mundo. Konnan says he's the only friend Puma has in this business.
- A promo for Mil Muertes (translated to "a thousand deaths") is shown. Dario Cueto brought him in to go after Blue Demon Jr. Muertes competed previously as Ricky Banderas and Judas Mesias.
Son of Havoc & Ivelisse vs. Chavo Guerrero & Sexy Star
A bit of a Tough Enough reunion in the team of Havoc and Ivelisse. Havoc and Chavo lock up and Chavo gets the best of the encounter until Havoc hits a series of chops and a big knee.
Havoc tags in Ivelisse gets tagged in and puts the boots to Chavo. She quickly tags out to Havoc, who Vampiro says "technically isn't Havoc, it's Havoc's son."
Chavo tags out to Star and she hits the ring and flattens Havoc with a big superkick, but then runs right into a back elbow. Havoc tags to Ivelisse, who slams Star's head into the mat repeatedly.
Havoc is tagged in and disrespects Star, goes for a standing moonsault but eats knees. Star tags Chavo who connects with a rolling Liger kick. Star and Ivelisse go at it as Star comes off the apron with a seated senton.
Chavo comes off the top rope with a frog splash on Havoc, but instead of pinning him he tags to Star. She rolls up Havoc for the pin.
Winners: Chavo Guerrero & Sexy Star
- Blue Demon Jr is shown backstage preparing for his upcoming match as Muertes' valet Catrina comes in and licks his face. A vignette for Prince Puma putting over his future is also shown.
Mil Muertes vs. Blue Demon Jr.
Mil Muertes is aggressive from the jump and and attacks Demon with chops, kicks and punches. The two are outside the ring shortly, and Muertes slams Demon's head into the announce desk.
Demon finally stops the onslaught with an arm drag and a drop kick, and lands some strike of his own. Muertes' valet Catrina distracts Demon and Muertes drops Demon with a forearm. A backstabber gets only two for Muertes.
Demon with a quick pin attempt that only gets two, and the foes trade chops shortly until Muertes hits a big right hand and spears Demon out of his boots (not literally). Muertes gets the win after his finish.
Winner: Mil Muertes
Muertes continues the attack after the match until Chavo Guerrero makes the save. Instead, Chavo wallops Demon over the head with a chair and attacks several officials. Others try to come break up the mayhem and meet the same fate. Sexy Star comes to the ring and pleads with Chavo but he cracks her over the head with a chair too!
The crowd really lets Chavo have it, chanting expletives at him as he sits in the ring. Blue Demon is put on a stretcher and then Chavo attacks Demon some more to close the show.