WWE Extreme Rules: Dean Ambrose Vs. Luke Harper (Chicago Street Fight)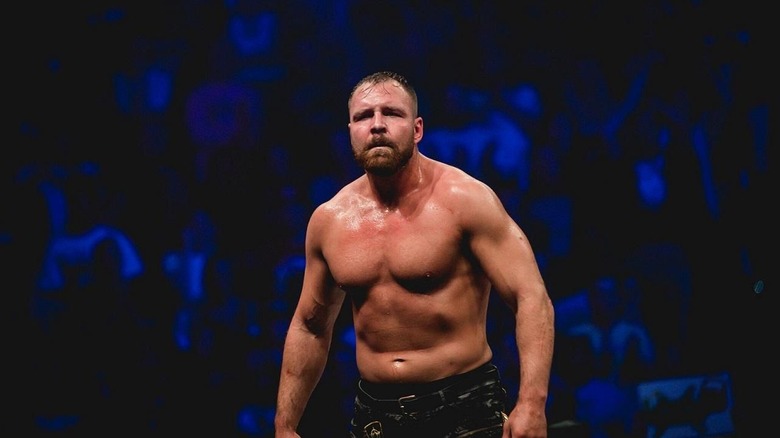 The 2015 WWE Extreme Rules pay-per-view kicks off with a video package. We're live from a sold out Allstate Arena in Chicago with JBL, Jerry Lawler and Michael Cole.
Chicago Street Fight: Dean Ambrose vs. Luke Harper
We go to the ring and Eden announces the Chicago Street Fight rules as Dean Ambrose comes out to a big pop. Luke Harper is out next to a reaction.
They start brawling at ringside. Ambrose brings it in the ring and the bell rings. Ambrose with a big forearm. Harper goes to the floor and Ambrose dives out onto him. Ambrose sends Harper into the steel steps and brings a few steel chairs from under the ring. Ambrose grabs a kendo tick but Harper rolls in the ring. Ambrose nails Harper with the kendo stick and beats him into the corner with it. Ambrose with more shots as Harper is on his knees now. Ambrose sits in a chair and laughs at Harper. Ambrose goes to suplex Harper on the chair but it's countered and Harper put him through it. Harper with a 2 count.
Harper with kendo stick shots now. Harper drops Ambrose with a shot to the head and continues beating him with the stick. Harper wedges a chair into the corner. Ambrose goes for a tornado DDT but it's blocked and he ends up on the mat. Harper launches Ambrose head first into the wedged chair. Harper with a 2 count. Fans chant for Ambrose as Harper beats him with the kendo stick again. Harper with a scoop slam. Ambrose ends up countering and slamming Harper on a chair. Harper charges but Ambrose side steps and he ends up on the floor. Harper comes back in but gets caught with a tornado DDT. Fans chant for tables as Ambrose unloads with punches and chops. Harper kicks him but Ambrose comes right back with a knee to the gut and a dropkick. Ambrose with a big elbow from the top for another 2 count.
Harper blocks Dirty Deeds and the slingshot clothesline. Ambrose blocks a powerbomb and dumps Harper to the floor. Ambrose runs the ropes and dives out but Harper blocks him. Ambrose comes back with a huge clothesline and starts beating Harper up the ramp with a kendo stick. Ambrose beats Harper into the backstage area and keeps control, throwing him into pallets and production cases. They fight through the backstage set area and Ambrose throws a big pipe at Harper's head. Harper gets into a SUV and tries to start it but Ambrose leaps in and attacks him. Ambrose gets shoved out but jumps back in through the window. Harper speeds away with Ambrose's legs hanging out of the window. We go back to the announcers and they say the match is still going on as there are no count outs. Fans start chanting for CM Punk.
After the WWE tag team championship match, Renee Young is backstage with The New Day to celebrate their win. The black SUV pulls up behind the interview set and Harper gets dumped out. Ambrose and Harper brawl through the back and to the arena as fans cheer . Harper stumbles to the stage and Ambrose comes out of nowhere to continue the brawl. They come to the ring and Harper goes down after a clothesline. A referee is out now. Harper and Ambrose both go looking under the ring for weapons. They fill the ring with steel chairs. They meet in the ring and go at it. Harper blocks Dirty Deeds and powerbombs Ambrose onto a chair for a 2 count. Fans chant for tables but Harper piles chairs on top of Ambrose.
Harper goes up to the top but Ambrose busts through the chairs and sends Harper to the mat. Ambrose hits Dirty Deeds on top of the chairs for the win.
Winner: Dean Ambrose
We get replays as Ambrose celebrates while his music plays.