More On Lana Rumor, CM Punk, WWE Shop Sale, WrestleMania Travel Packages Sold Out, WWE In Augusta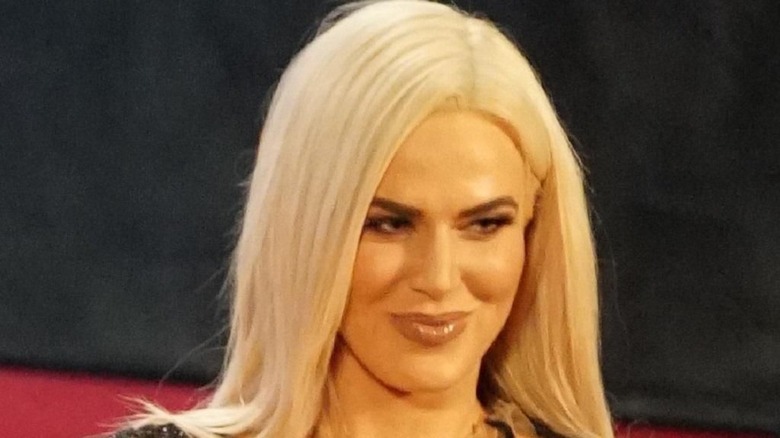 - We noted yesterday that there were reports that Lana would be filming a movie soon. That rumor may have started from an article that was posted on The Daily Mail this past Monday which features Lana in an Instagram video talking about how she will be starring in WWE Studios Interrogation. The only problem is that the video is old, and Lana actually filmed the movie – co-starring Edge – earlier this year during WrestleMania season.
- WrestleMania 32 travel packages sold out in less than an hour after being put on sale this past Tuesday morning.
- For today only you can get 25% off orders at WWEShop.com by clicking here and using code SAVE25 at checkout. There is no minimum purchase required, the promotion ends Wednesday, 10/14 at 11:59pm ET.
- WWE will return to the James Brown Arena in Augusta, GA for a live event on Saturday, December 5. Tickets go on sale this Saturday, October 17 at 10:00 a.m. and start at $17. You can purchase them at georgialinatix.com, by phone at (877) 428-4849 or at the James Brown Arena Box Office.
- CM Punk was pictured on the big tron for Game 4 of the Cardinals-Cubs NLDS, as seen below:
Spotted: @CMPunk!

#CubsTalk #Postseason pic.twitter.com/3x2uUJX8AY

? Cubs Talk (@CSNCubs) October 13, 2015
Punk was also at Game 3 with Colt Cabana:
Thanks @CMPunk – if I had to watch the Cards lose to the Cubs – I couldn't have asked for better company. ?? pic.twitter.com/WoqiSXBgUt

? Anthony Amor (@anthonyamor) October 13, 2015
damien demento and Luis Jimenez contributed to this article.