The Rock's Production Company Announces New TV Show For Fuse TV, Rock Comments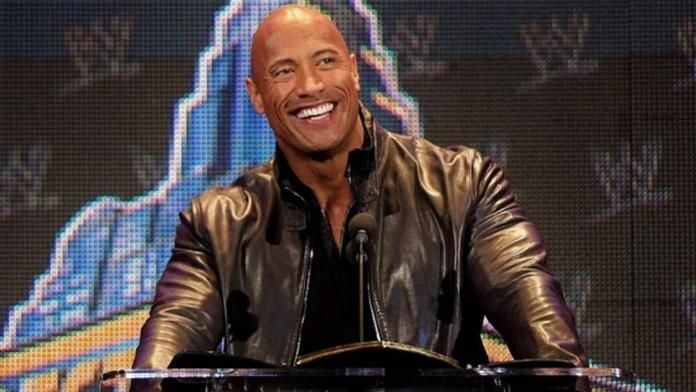 - The following was announced today:
EXCLUSIVE: Our #SevenBucksProds partners w/ @fusetv @44blue in this #HardCorps culture. ??????
https://t.co/fuZySYpZDg pic.twitter.com/EZ2uTXvwpI

— Dwayne Johnson (@TheRock) December 3, 2015
SEVEN BUCKS PRODUCTIONS AND 44 BLUE PRODUCTIONS TEAM UP FOR NEW SERIES GREENLIT BY FUSE NETWORK
New York, N.Y. and Los Angeles, Calif. ? December 3, 2015 ? Seven Bucks Productions, co-founded by Dwayne Johnson and Dany Garcia, in partnership with Emmy-nominated 44 Blue Productions today announced 'Hard Corps' (working title)(8x30) has been greenlit by Fuse. The network will add the new series to its slate of programs with Hiram Garcia serving as an executive producer for Seven Bucks Productions and Rasha Drachkovitch as the executive producer for 44 Blue Productions.
'Hard Corps' is a high octane docu-soap set in the competitive world of Drum Corps International. This cadence is set as the series follows two all-star teams, one in Pennsylviania and one in Northern California, who for the last 20 years, have been battling it out for the championship. Eat, sleep, band – repeat! Production began in November at locations throughout the United States as cameras capture the excitement, struggle and dedication of marching music's major league. The series will culminate at the world championships in Indianapolis, Ind. August 2016.
"The entertainers have incredible tenacity, drive and a hard core commitment to excellence. Viewers will be on the edge of their seats seeing who comes out on top," noted Johnson. "At Seven Bucks we are passionate about shining a light on the hardworking and the talented. This group of performers fall into both of those categories," said Garcia.
Said Fuse Media President Bill Hilary, "The energy and competitive edge of Drum Corps is the perfect backdrop to celebrate music and performance with our rapidly expanding audience of culturally diverse New Young Americans." He added, "'Band on the run' will have a whole new meaning once 'Hard Corps' hits our air. We look forward to working with Seven Bucks Productions and 44 Blue Productions on this series."
'Hard Corps' will showcase the exciting intersection of music and sports," said Rasha Drachkovitch, executive producer and co-founder/CEO of 44 Blue Productions. "With the complex routines and high stakes pressure of competition, this series is part 'Bring It' and part 'Hard Knocks' ? with the intensity of 'Whiplash' — it will be sure to entertain and inspire."