Vince Russo Explains The Art Of The Vignette, How WWE Made Sure People Knew Val Venis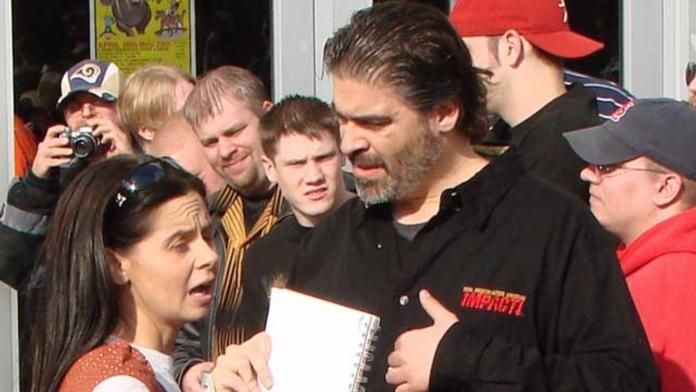 With WWE's ratings declining of late, many wrestlers, personalities and fans alike have been calling for a change to the WWE's familiar format. Former WWE writer Vince Russo thinks that vignettes need to re-emerge as a way to familiarize casual fans with talents.
Russo spoke out on his latest edition of Nuclear Heat, which you can check out above. He says that casual fans who are seeking something besides in-ring work could be attracted.
"The art of the vignette is something that has been lost. This is directed at people who don't watch the show and aren't wrestling purists. They're looking for the comedy and the suspense and the thrills," said Russo.
See Also: Wrestling Inc Live Podcast (11/30): Russo Praises Divas Segment, Ambrose Pinned, Too Much New Day?
Vince Russo pointed at the introduction of NXT stars in 2015 as an example.
"These people just showed up with no fanfare. All of the girls, Owens. All of the people who have recently came over with no fanfare. They just showed up. Unless you're a die-hard wrestling fan watching NXT, you had no idea who these people were," Russo explained.
Russo said that Val Venis is a good example of how the vignettes worked in introducing him to the crowd, so that his first appearance would work for the WWE.
"It was weeks and weeks of building Val Venis in different locations with different verbiage. I use Val Venis as an example because I beg anybody to go back and watch Val Venis' first appearance in front of a live crowd. It was the biggest pop I've ever heard for somebody they were seeing for the first time? Why? Because we set the table for Val Venis. We built the anticipation for Val Venis," said Russo.
You can see the full episode above, or listen to it below. You can also download directly at this link. If you want to subscribe, you can do so through iTunes as well as our RSS feed, which you can use this to subscribe through any podcast app. If you're enjoying the show, please subscribe and rate on iTunes!