WWE SmackDown Recap (12/10): Two Matches For Roman Reigns Becky Lynch Gets A Huge Win, Sheamus, More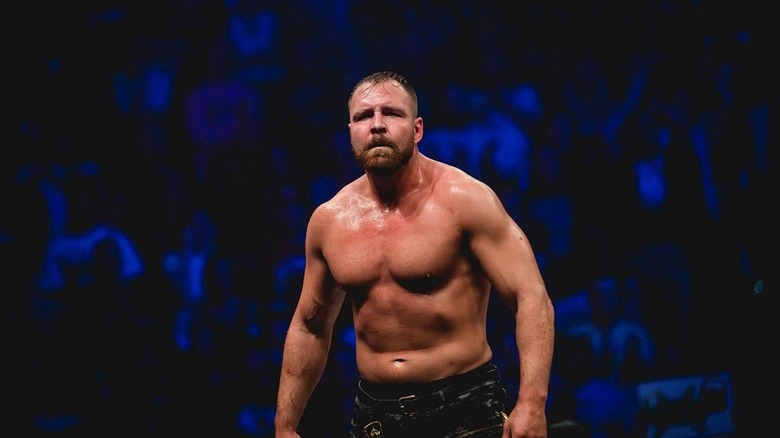 Welcome to Wrestling Inc's coverage of WWE SmackDown. Tonight's show will serve as the go-home edition before this weekend's big TLC show. Be sure to leave your comments on the board below!
Roman Reigns (w/ Usos, Dean Ambrose) vs. Alberto Del Rio (w/ League of Nations)
Del Rio scores a quick cheap kick, but gets yanked off the ropes going for the ten punches. Reigns lands all ten punches and a clothesline, but Del Rio comes back with a snapmare and a dropkick to set up a chinlock. Del Rio mocks Reigns' Superman punch and gets clotheslined out of the ring. Del Rio pushes Reigns into the steel stairs and both teams square off as we go to a break.
We come back to see the two battling it out, until Reigns hits a Samoan drop. They trade big punches, with Reigns winning the battle, then following up with clotheslines and a big boot. Del Rio counters a Superman punch with a backstabber and signals for an armbar, but Reigns scores on a Rampage powerbomb for two. Sheamus distracts Reigns and ADR hits a big enziguri for a two count. Superman Punch hits for Reigns, but the LON pull Del Rio out of the ring. All hell breaks loose between the teams and the match is thrown out.
Result: No Contest
Reigns Superman punches Rusev and the two teams separate, with LON cowering up the ramp.
Dolph Ziggler vs. Tyler Breeze (w/ Lana)
The never ending feud....never ends. A fun grappling exchange between the two leads to Breeze finding success with a big dropkick, and then attacking the leg of Ziggler. Dolph creams Breeze with a superkick for the win.
Winner: Dolph Ziggler via pinfall (Superkick)
- We see a video recap of Ryback and Rusev's feud.
- New Day come out and talk about Lebron James' lifetime Nike deal. They show off Kofi Kingston's shoes and make fun of Adele and LeBooty James. They say they'll leave TLC as champions.
Lucha Dragons vs. New Day (w/ Big E)
Kofi and Kalisto come to a stalemate when they both try to dropkick each other. New Day both toss Sin Cara out of the ring, but Big E doesn't know how to play the trombone. New Day land the New Day stomp, and beat down Sin Cara on their side of the ring, using a variety of stomps and a Kofi flying huracanrana. Sin Cara fights back with a Rampage powerbomb.
Kalisto gets the hot tag and spikes Xavier with the rana, allowing Sin Cara to dive on Kofi and Big E. Kalisto hits a big kick and Salida Del Sol on Xavier Woods to pikc up the win!
Winners: Lucha Dragons via pinfall (Salida Del Sol)
- Michael Cole is in the ring for the IC Title match contract signing. Ambrose comes out, but Owens doesn't. Instead, Owens sends his attorney, saying it isn't a safe working environment. Owens comes from behind and attacks Ambrose. Ambrose gets the upper hand and runs Owens off. Ambrose hits Dirty Deeds on Owens' lawyer. The contract is signed.
Ryback vs. The Ascension
This doesn't last long. Meat Hook, Shellshocked, Pin. Rusev and Lana were on commentary.
Winner: Ryback via pinfall (Shellshocked)
Rusev tucks his tail and leaves ringside.
Becky Lynch vs. Paigea
Paige gains the early advantage with strikes, then lands a straightjacket hold on Becky. Lynch comes back with clotheslines and a dropkick before flattening Paige with an exploder suplex. Both women are down following a double clothesline, and Charlotte's music hits. Paige is distracted and has to tap out to Disarmor!
Winner: Becky Lynch via submission (DisArmor)
- We see a Roman Reigns vs. Sheamus video package.
League of Nations vs. Roman Reigns, Usos & Dean Ambrose
One of the Usos starts off, but is quickly isolated and attacked by the heels as we go to a commercial break. Ambrose gets a tag in and finds success with jabs and chops, but Barrett grabs his legs, allowing Sheamus and Rusev to capitalize. Ambrose is worked over until he gives the hot tag to Reigns, who Samoan drops Rusev.
Reigns Superman punches Rusev, who sells it hilariously. The Usos dive over the top rope to take out LON, while Reigns spears Rusev for the win.
Winners: Roman Reigns, Usos & Dean Ambrose via pinfall (Spear)