TNA Impact Wrestling Results(7/5): Jeff Hardy Vs Matt Hardy Final Deletion, Ultimate X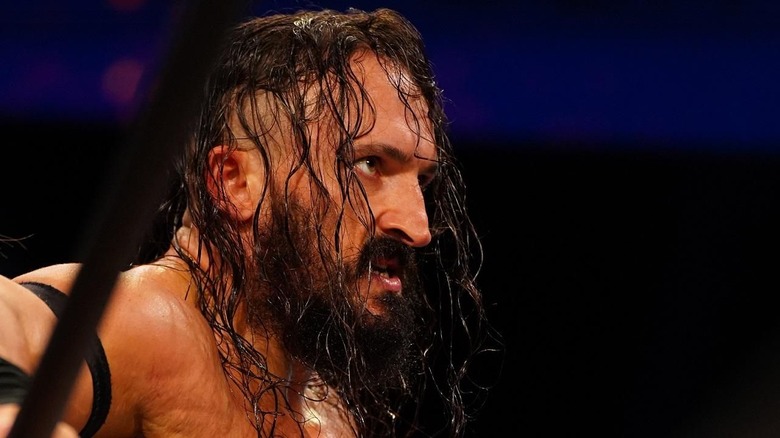 IMPACT WRESTLING
AIRDATE-TUESDAY JULY 5TH 2016
SEASON 14- EPISODE 27
The show opens at Matt Hardy's home in Cameron, North Carolina. Senor Benjamin, Matt Hardy's grounds keeper reads a graphic warning about tonight's Hardy vs Hardy "Final Deletion" battle. We cut to inside Matt Hardy's home where he and his wife, Reby Sky are celebrating the 1st birthday of their son Maxel. Senor Benjamin gives Maxel a xylophone as a birthday gift. Matt Hardy says his gift to his son Maxel will be the deletion of Jeff Hardy tonight.
We cut to inside the arena and Mike Bennett is in the ring with Maria. The "Miracle" Mike Bennett claims that he is the biggest star in TNA history, has a near perfect record and that he is the greatest X division champ of all time.... Out comes Dixie Carter to confront Mike Bennett. She tells Mike Bennett that he can only use Option C if he competes in an Ultimate X match with the entire X Division roster. Dixie declares that the match is going to happen right now.
"ULTIMATE X" X DIVISION TITLE MATCH
Mike Bennett vs Trevor Lee vs Eddie Edwards vs Andrew Everett vs Rockstar Spud vs Braxton Sutter vs Mandrews vs DJ Z
Trevor Lee and Andrew Everett head to the ring as Impact goes to commercial break......
Back from the break, Eddie Edwards arrives to the ring as the final entrant in the Ultimate X Match. The action starts on the inside and outside. DJ Z does a springboard flying plancha to the outside. Spud is the first to attempt to to climb to the top of the ring and grab the X Division title but is stopped by Braxton Sutter. Rockstar Spud suffers what appears to be a mouth injury and is rushed to the back. Good back and forth action inside the ring between Everett and Mandrews before both are laid out by Sutter. After several high risk moves put competitors to the outside. 4 competitors attempt to climb to the championship but all 4 crash and burn when Trevor Lee and Everett team together. Lee attempts to ride the shoulders of Everett to get the title when Mike Bennett intervenes and breaks up their attempt. Mike Bennett is left alone in the ring and tries to jump vertically to the title from the center of the ring but is unsuccessful. Bennett tries to climb from the cable from the corner but Eddie Edwards stops Bennett with a hurrancanrana . Action spills to the outside again as the X division wrestlers take turns doing aerial moves to the outside. Fast and furious action as everyone is laid out temporarily on the outside. Mandrews climbs high to the near top of the structure and does a moonsault onto the wrestlers. Mike Bennett struggles back in to the ring as does Mandrews. Bennett is once again, left alone in the ring. Mike Bennett pulls out a ladder to attempt to climb for the title but Eddie Edwards emerges and does a baseball slide directly into the ladder stopping "The Miracle". Ladder is set up inside the ring and Edwards attempts to glide across the cables to get the title. Bennett arrives in the ring and attempts to climb the ladder but is kicked off of it by Eddie Edwards. Edwards gets to the X division title and wins the match.
ULTIMATE X MATCH WINNER- NEW X DIVISION CHAMPION EDDIE EDWARDS
By virtue of the victory by Eddie Edwards. He now earns the right to exact option C and challenge for The TNA World Title if he chooses to later tonight.
Footage is shown from last week backstage where Drew Galloway and EC3 get into a shouting match and brawl. The brawl is broken up by TNA officials. Josh Matthews announces that Drew Galloway and EC3 will have a face to face interview later tonight. We head to the break with the tease of an upcoming KOTM title match between Eli Drake and James Storm.
Back from the break... James Storm enters the ring and is followed by The King of The Mountain Champion, Eli Drake.
KING OF THE MOUNTAIN CHAMPIONSHIP MATCH
ELI DRAKE VS JAMES STORM
Both men start off brawling to start the match with each gaining the advantage early over their opponent. Eli Drake tries to interject his title into the match and use it as a weapon but he is stopped by Earl Hebner. James Storm rallies and hits a lung blower and prepares for his Last Call finish. He connects but Eli Drake falls outside the ring. Drake is laid out. James Storm tries to break up the count to avoid Drake being counted out. Eli Drake grabs his title belt and strikes James Storm with it to gain a blatant disqualification. Drake lays out Storm in the middle of the ring and stands over him with the title.
JAMES STORM DEFEATS ELI DRAKE BY DISQUALIFICATION
Back from the break. Highlights are shown of The Ultimate X match at the top of the show. A joyful Eddie Edwards is shown backstage celebrating his victory and says he has a lot to think about when it comes to deciding if he will cash in on option C.
Back to ringside for......
KNOCKOUTS STREET FIGHT
MARTI BELL VS JADE

Both Knockouts are dressed in "streetfight" gear. Pope and Matthews debate strategy of wearing "street" gear in these types of matches. Matthews asks Pope if there is a strategy to it. Pope says jeans are worn because the fighters don't want to ruin their expensive ring gear..... Match starts off with the knockouts using a baking sheet and then the weapons graduate to a kendo stick and garbage can. Jade gets the upperhand on Marti by putting the garbage can over her head and striking her with the kendo stick. Marti makes a comeback with a backdrop to Jade on the trash can. She then gets a baton and Jade counters with nunchucks. Jade hits Marti with a missile dropkick and then hits an impressive looking package piledriver onto a steel chair to win the street fight.
JADE DEFEATS MARTI BELL BY PINFALL
Back from break, We arrive at The Hardy Home. While somber music plays in the background. Jeff Hardy enters his home to play his guitar when all of a sudden, a miniature drone appears outside his window. Matt Hardy's face appears on Jeff's wall and he declares that he has targeted his brother "Nero" with his aerial assault robots. Matt's image disappears. along with his robots as Jeff runs outside to defend his home. Matt Hardy is shown ranting and raving about destroying Jeff Hardy and his home.
Meanwhile back in a wrestling ring...... An Angry Mike Bennett is upset that he has lost his option C and X Division Title. Maria calls out Dixie Carter but instead Billy Corgan comes out to the ring. Maria pleads with Corgan to hear their grievances and that she should be the president of TNA and not Dixie Carter. Maria demands that it is either her or Dixie that will remain with the company. Out comes Dixie, Maria hides behind "The Miracle" because she doesn't trust Dixie. She then begins to scream "You or Me" repeatedly at Dixie. Carter says she is calling Maria's bluff and that Maria is a manipulator and that Dixie hired them to make a difference in the company and not be a joke. Mike Bennett states that he is the reason everyone watches TNA and is demanding that he is put into the main event at Destination X or he and Maria will walk. Back to more Maria "Me or You" ranting. Billy Corgan yells to defuse the situation. He compliments Maria and The Miracle but then proceeds to call them children. Corgan says that Bennett blew his chance and that is backing Dixie Carter. Corgan says if Bennett and Maria want to leave, He will hold the door open for them. Bennett says he is not going to leave but instead, He is going to ruin the entire Destination X show. They both leave the ring.
Preview is shown for upcoming Six Person Match after the break......
We are back at The Hardy home in Cameron, North Carolina. Matt Hardy instructs Senor Benjamin to prepare the battlefield and that he wants to destroy his brother Nero at nightfall. Matt Hardy hands Senor Benjamin his remaining gasoline from his "landscaping escapades". He wants him to apply it generously to the battlefields because a lot of fuel is needed to defeat Nero.
Back in the arena. Bobby Lashley is interviewed backstage about Eddie Edwards option C.
Back to the ring. The bro-mans and Racquel enter the ring. As The decay makes their entrance. Jessie Godderz takes the mic and reveals that he has implemented his "big brother" cameras and shows footage on the tron of Rosemary and Bram kissing. The Bro Mans attack The Decay at ringside to start the match.
SIX PERSON MATCH THE DECAY VS THE BROMANS & RACQUEL
The story of this match was how flustered The Decay was by the revelation of Rosemary and Bram. Decent match between both sides ends when Jessee applies the Adonis lock on Crazzy Steve only to have it broken up by Rosemary. Racquel gets involved in the match and Jesse G pins Rosemary with a roll up to get the victory for his team.
The Bro Mans and Racquel defeat The Decay by pinfall
Back from the break. Eddie Edwards is in the ring with Jeremy Borash to announce his decision if he is going to cash in his option C at next weeks Destination X show. As Eddie is about to reveal his choice. He is interrupted by Bobby Lashley. Bobby gets on the mic and downplays Eddie Edwards and disrespects him. Eddie gets defensive and touts all the things he has done in the ring in TNA. Lashley warns that he has ended careers before like Kurt Angle and challenges Eddie to a title vs title match but tells Edwards to save face by keeping the X title and walking away. An emotional Eddie Edwards accepts Lashley's challenge for champion vs champion at next weeks destination x. After the announcement, Lashley attacks Eddie but Edwards fights him off and stands tall.
Next on the show is a sit down split screen debate between EC3 and Drew Galloway. They both air out their differences. The gist of the interview is how they are complete opposites both going for the same goal. EC3 challenges Drew to a fight next week at Destination X. He promises to kick Drew's ass.
Matt Hardy is shown scolding the referee in a ring in his back yard. He then begins to play the violin as Jeff Hardy arrives to face Matt. Broken Matt tells Jeff to prepare for his deletion as we go to the break.
We are back for the finale. Senior Benjamin once again reads a disclaimer to advise that none of the attempts in this battle are to be attempted at home.
FINAL DELETION MATCH
Matt Hardy vs Jeff Hardy
The match is taking place in a ring on Matt Hardy's property. In near darkness except for candles surrounding the ring. The battle starts off in a standard wrestling match as a dramatic score plays in the background...... A couple of near falls as Jeff has the advantage early. There are trees surrounding the ring and the branches from these trees are used at one point by Jeff. Matt eventually gets hold of what looks like a kendo stick to regain the advantage and a near fall. Then to no surprise, out comes the time honored tradition of a Hardy using a ladder. Jeff regains the advantage with a twist of fate and Swanton for a near fall. He then sets up the ladder in the corner as new ominous music plays in the background. Jeff begins climbing one of the trees and attempts a swan ton off of it only to miss. Matt recovers and uses a chair and then grabs a Roman candle under the ring and starts firing it at his brother as Jeff yells "what is wrong with you"...
Smoke fills the air, The camera pans to Matt who is chanting Brother Nero as he stalks Jeff, Jeff rises with a Roman candle of his own and attacks Matt with it. They battle into the lake. Matt applies a sleeper and appears to drown his brother. Willow arises from the water and attacks Matt. Senor Benjamin comes in to save Matt and shocks Willow with a taser.....Matt reaches into his canoe for a flashlight and searches for his brother. He finds Willow laid out on the ground. Matt appears to pin Willow when he unmasks him only to find out it is Senor Benjamin. Matt frantically screams as Jeff attacks him. Jeff has Matt in a narrow pit and attempts to dive off of his symbol. Matt begins to have flashbacks of his son's birthday party and the lit candles on the cake, Reby Sky appears to give the candle to Matt who lights a fire in the pit and then all of a sudden a flame appears and engulfs Jeff. Jeff falls from the symbol and is pinned by Matt Hardy.
MATT HARDY DEFEATS AND DELETES JEFF HARDY
Love it or hate it. That was a one of a kind truly original and unique pro wrestling segment. It won't soon be forgotten. Thanks for watching and reading.