TNA Impact Wrestling Results (8/4): BFG Playoff Final, Drake Vs. Storm, The Hardys Team Up And More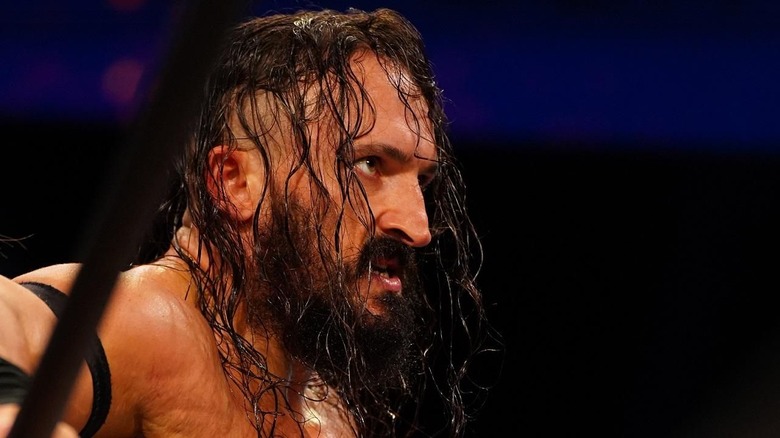 TNA IMPACT WRESTLING
SEASON 14- EPISODE 31
TAPED AT THE IMPACT ZONE IN ORLANDO FLORIDA
The show opens with highlights from last week's BFG semifinal matches and how EC3 and Mike Bennett qualified to meet each other tonight in the final. Post match comments are shown of a frustrated Drew Galloway from last week. Drew is angry and planning revenge on EC3 for costing him his BFG match.
We are in the ring and Jeremy Borash is with EC3 and Mike Bennett. Bennett teases EC3 about his aunt Dixie Carter and the special treatment he gets. Bennett then brags about the obstacles he has overcome and how EC3 helped him get to the final by hitting Drew Galloway. Bennett also brags about how he defeated the then undefeated EC3. EC3 tells "The Miracle" how much he hates him and how he already avenged the loss he had to Bennett and how he is going to beat Bennett again tonight. Mike Bennett brags that he is going to beat EC3 and then go on to win the world title at Bound For Glory. Compares himself to Tom Brady and EC3 to Peyton Manning. Moose arrives on the scene. Bennett attacks EC3 from behind. Moose is in the ring and they both beat down Carter. Moose hits the sky high on EC3 and lays him out to end the segment.
Eli Drake is backstage and he brags about his greatness and what he is going to do to James Storm tonight in his King of the Mountain title defense.....
A recap is shown of Rosemary's origin story to Bram last week. A tease that the continuation of the story will be told tonight.
During the commercial break. A Best of AJ Styles video is promoted by TNA. 4 discs. 12 hours of AJ's greatest moments.
KING OF THE MOUNTAIN CHAMPIONSHIP MATCH
ELI DRAKE VS JAMES STORM
The match begins as we return from the first commercial break. The stipulation in this one is that if James Storm loses. He must quit drinking beer and abandon his current lifestyle completely. Storm starts off the match on the offensive but the tables are turned quickly by Eli Drake. Drake controls the early action utilizing the ring ropes to choke Storm and drops a leg on him for a 2 count. Storm battles back. Hits a neckbreaker and a spinebuster for two separate pin attempts. Storm then goes to the top rope, Drake rises and meets Storm there and hits a superplex followed by a power slam for a near fall. He then goes outside the ring and grabs his title and tries to use it. Storm counters and hits the eye of the storm for a near fall. In an unorthodox move by Eli Drake. He drinks Storm's beer that was left on the ring steps and then attempts to spit it out at Storm who ducks and the ref gets sprayed instead. Drake then hits Storm with the title but Storm kicks out. Back and forth action until Drake attempts to spring board into the ring and is caught in mid air with the last call kick. Storm pins Drake.
JAMES STORM DEFEATS ELI DRAKE TO BECOME THE NEW KING OF THE MOUNTAIN CHAMPION
Post match. Bobby Lashley's music hits and the current World and X Division champ makes his way to the ring to confront James Storm as we go to the break. Back from the break. Lashley tells Storm that he is not out here to fight him now but to congratulate him for becoming a champion like him. Lashley talks about how all athletes like to walk around with wrestling titles but you don't see him walking around with the NBA championship trophy. James Storm states that he wants the world title and how he beat an Olympian in under a minute for it and how he can beat Bobby in less than a minute. Lashley claims that he is the best and is out for every single title in TNA. After some more trash talking between the two, Lashley challenges Storm titles for title but gives James the option to walk away with his title to avoid a beating. Storm accepts the titles for title challenge after feeling insulted by Lashley's walk away option.
Backstage, Gail Kim is with Maria and Allie. Kim has to beat every knockout before getting another title match. Kim wants to know who her next opponent will be tonight. Maria refuses to reveal the opponent until Allie annoys her and she books Allie in a match vs Gail Kim next.
Back from the break. Bram is with Rosemary. Bram tells her that he wants to leave . Rosemary pleads with Bram to stay. She says she has waited her whole life to tell someone her secret.
GAIL KIM VS ALLIE
The apprentice of Maria, Allie is reluctant to enter the ring. Maria's music hits and she says this is a handicap match instead. She then introduces Allie's partner in this match, TNA Knockouts Champion Sienna.
GAIL KIM VS SIENNA & ALLIE
Sienna dominates Gail early on. She tags in a hesitant Allie, who tries to follow Sienna's lead. Allie almost gets caught by Gail and she runs and tags Sienna back in. Sienna hits a fall away slam on Gail. Now, Allie is begging to come in the ring. She does a quick move and then tags Sienna back in. This routine is repeated a couple more times. Sienna hits a move, tags in Allie again. This time, Allie fails to get any offense and she struggles to tag Sienna back in. Finally, Gail Kim rallies and gets the advantage on Allie. As she is about to finish her. Sienna runs in and hits an AK47 on Gail and Allie covers Kim for a near fall. The finishing sequence has Sienna run in to hit the silencer on Gail but she misses and hits Allie instead. Gail covers and pins Allie for the win.
GAIL KIM DEFEATED SIENNA & ALLIE
Broken Matt Hardy is backstage and talks about the history of him and his brother and how Jeff ruined their brotherhood. Matt promises to be in the Impact Zone later to reveal something to his brother.
A plug airs for next week's Live TNA Impact. Where Bobby Lashley will defend both of his titles vs James Storm's KOTM title.
Reby Sky has arrived. Insults the audience and introduces Broken Matt Hardy. Matt Hardy says he is going to reveal the genesis of the Hardy story. He then summons Vanguard 1 to bring out his brother Jeff to the ring and greets him with the "Brother Nero, I knew you'd come" line. Matt tells Jeff that he despises him because Jeff was always more popular than him. Matt calls Jeff a spot monkey. Matt blames Jeff for the demise of their tag team in TNA. He then says that Jeff has to win back the tag titles by himself. Matt calls in to the ring, "two prospects" Brother Nero Dunn and Brother Nero Taylor to face Jeff Hardy in a handicap match.
JEFF HARDY VS JT DUNN AND CHUCK TAYLOR
Matt Hardy remains on the house mic while Jeff wrestles these two. The fants chant Jeff Hardy's name which infuriates Matt who corrects them. As Jeff tires to overcome the two on 1 situation in the ring. Matt Hardy bites a "fan" at ringside and bloodies him. Matt starts yelling on the mic after this incident. Jeff battles back as Matt tells him "You better not lose, you deleted obsolete mule". Jeff eventually takes out Taylor with his signature moves. As he hits a twist of fate on JT Dunn. He attempts a swanton from the top. Matt comes in to the ring to stop him. Jeff dives anyway. Matt attacks Jeff and hits a twist of fate. He tags himself in and pins JT Dunn.
MATT HARDY & JEFF HARDY DEFEATED JT DUNN & CHUCK TAYLOR
Jeremy Borash announces Matt and Jeff as the winners. Matt corrects Jeremy Borash that it's Matt Hardy and his obsolete mule Brother Nero.
Backstage are The Tribunal with Al Snow. Al Snow gives them a pep talk about how hard they have been training and how they are ready for Grado and Mahabali Shera as we go to the break.
MAHABALI SHERA & GRADO VS THE TRIBUNAL & AL SNOW
The story of this match is that it's 3 on 2 because Shera and Grado could not convince anyone to be their tag team partner. They tried to hire "The Fixer" Tyrus last week to no avail. Dax and Barraca double team Grado and stop him from tagging in Shera. Al Snow comes in to work on Grado as Josh Matthews compares Grado to Dusty Rhodes..... This leads to an argument from the Pope and Matthews on commentary. For once, I agree with the Pope on something... Back to the match. The Tribunal and Snow are taking turns working over Grado. Grado gets a small package but Shera's interference causes ref Earl Hebner to not be able to see the pinfall. Grado eventually makes the tag to Shera. Mahabali takes on all 3 members of the tribunal. He takes down all 3. Grado then comes in and they team up against The Tribunal doing tandem moves. Stereo body slams by Grado and Shera. Al Snow pulls out brass knucks but Shera counters and hits a sky high for the win.
MAHABALI SHERA & GRADO DEFEATED THE TRIBUNAL & AL SNOW
Video is shown of Rosemary sounding like she is speaking in tongues as we go to the break. We are back to Rosemary speaking about her history. She talks about "Johnny". The implication is that Rosemary killed "Johnny" after he tried to take advantage of her on Valentines Day. Bram tells her that they need to leave. He tells her to get over her heartbreak. Rosemary snaps. Out of the darkness comes Crazzy Steve and Abyss. Bram is attacked and then dragged into the trunk of a car unconscious.
Video package is shown of Mike Bennett and EC3's history and hype for tonight's Bound For Glory playoff final. EC3 is backstage commenting on Moose and Mike Bennett's attack at the open of the show. He goes on to guarantee that he will get revenge by winning tonight. Quick promo package for Tyrus and his new gimmick, "The Fixer" is shown before the break.
Back from the break, Maria introduces "The Miracle" Mike Bennett for tonight's main event.
BOUND FOR GLORY PLAYOFF FINAL
ETHAN CARTER III VS "THE MIRACLE" MIKE BENNETT
The winner of this match is the #1 contender and will receive a shot at the TNA world title at Bound For Glory. EC3 gets the early advantage using his power. Relatively slow paced match to start. The commentators sell the fact that EC3 has injured ribs from the beating he took at the open of the show from Moose and Bennett. EC3 re-injures his ribs missing a splash and running into the corner. Bennett has the advantage as we go to the break.
Bennett still in control as we return from the break. Bennett uses an abdominal stretch to further weaken EC3's injured ribs. He uses the ropes and even Maria for leverage. EC3 gets out of it with a hip toss and an assist from the ref. Bennett counters with a spine buster which leads to a 2 count. Both men hit a double cross body and are both laid out. EC3 clutching his ribs feeling more of the effect of the move. EC3 tries to rally but is cut off and Bennett attempts 3 straight german suplexes but on the 3rd, EC3 counters with a release german of his own. Carter hits a sit out power bomb for a near fall. EC3 hits a Russian leg sweep on Bennett into the corner and then heads to the top rope. Bennett meets him up there and hits a cutter on EC3 from the top rope for a near fall. Maria tries to bring a kendo stick into the ring but referee Brian Hebner sees it and bans Maria from ringside. Meanwhile in the ring, Bennett tries to hit EC3 with the kendo stick. He misses and Carter counters with the one percenter. Referee out of position. Bennett kicks out. Out comes Moose, Eddie Edwards runs out and intercepts him. Bennett hits the M.I.P. on EC3 for a close 2 count. After several counters and reversals of each other's finishers. EC3 eventually hits his one percenter for the win.
ETHAN CARTER III DEFEATED MIKE BENNETT TO WIN THE BOUND FOR GLORY PLAYOFFS AND BECOME #1 CONTENDER FOR THE TNA WORLD TITLE
EC3 celebrates with the fans at ringside as Impact comes to an end.