Wrestler Arrested In Japan For Drug Possession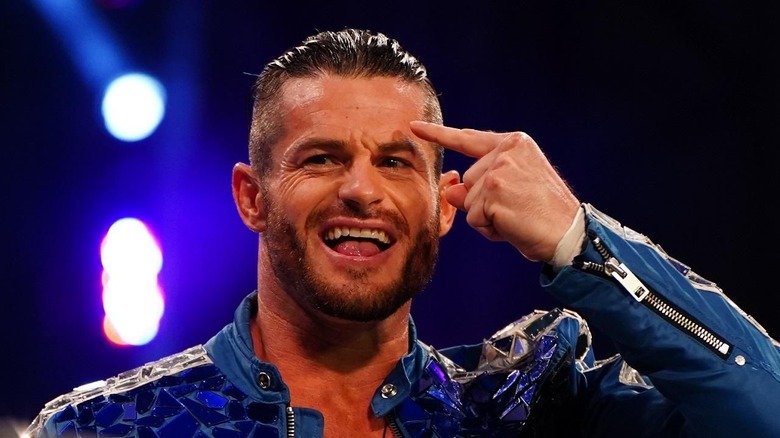 Nikkan Sports reports that former WWE Superstar and current New Japan Pro Wrestling star Matt Sydal (Evan Bourne) was arrested in Japan on September 23rd while entering the country after police found 2.12 grams of liquid marijuana in his possession at the Kansai Airport in Osaka Bay. The liquid was to be used in an e-cigarette.
Sydal was convicted on October 13th but there are no details on his punishment yet but this could mean the end of his wrestling career in Japan due to their strict drug laws.
Sydal missed several NJPW dates last month and noted on Twitter that he had an issue at the border, causing him to stay in Hawaii. However, this arrest indicates that Sydal never left Japan.
An anonymous source close to Sydal commented to PWInsider, mentioning the 2012 accident while he was under contract to WWE:
"People are going to villify him for this, but before they do, they should take a moment to think about the fact that he completely mangled his foot in that wreck a few years back. He is in a state of near-constant pain because of those injuries. It's amazing he's walking on it, much less performing on it. People have no idea what Matt goes through on a daily basis with that foot. So, if they villify him, they are villifying him for trying to maintain the quality of life he had before the wreck."
Hi everyone. Had passport trouble at the border after spending an extra day at LAX. Chillin in Hawaii until this sorts out #travelwoes

— Matt Sydal (@findevan) September 25, 2016
Thanks everyone but I'm the kind of guy that likes to go off the grid sometimes #ALOHA

— Matt Sydal (@findevan) September 25, 2016
Can I still consider myself "off the grid" if I use Twitter, but not Facebook, Instagram, text, or phone? #TravelWoes #Hawaii #PEACE

— Matt Sydal (@findevan) September 29, 2016