Drew Galloway Signs With WWE NXT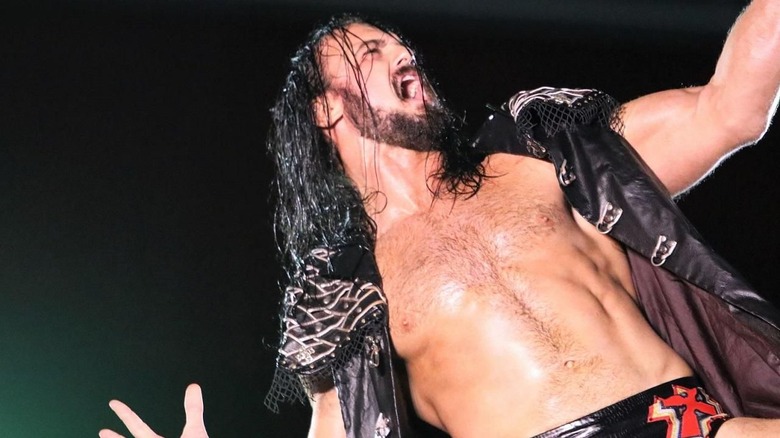 As noted, former WWE Superstar Drew McIntyre (Drew Galloway) was shown on camera at WWE NXT "Takeover: Orlando" on Saturday night. WWE has just confirmed that he re-signed with the company and will be working the NXT brand.
Below is their full announcement:
Drew McIntyre officially signs as an NXT Superstar

Former WWE Superstar Drew McIntyre has returned with his eye locked firmly on the NXT Championship.

In the midst of NXT TakeOver: Orlando, rumors instantly began to circulate when the "Sinister Scotsman" was spotted watching the live WWE Network event very closely from his seat in the capacity crowd.

But speculation instantly dissipated when McIntyre revealed to ESPN that he has signed as NXT's newest Superstar.

This huge news immediately conjures thoughts of dream showdowns between the hard-hitting McIntyre and the NXT roster's elite. And judging by the reaction of the NXT Universe when he was shown donning a sly smile in attendance, fans were certainly excited by the prospect of him stepping through the yellow ropes very soon.

Stay with WWE.com for more on this developing story, and don't miss NXT this Wednesday night at 8/7 C on WWE Network.