WINC Podcast (7/23): WWE Battleground Review With Matt Morgan, Jinder Mahal Vs. Randy Orton, Cena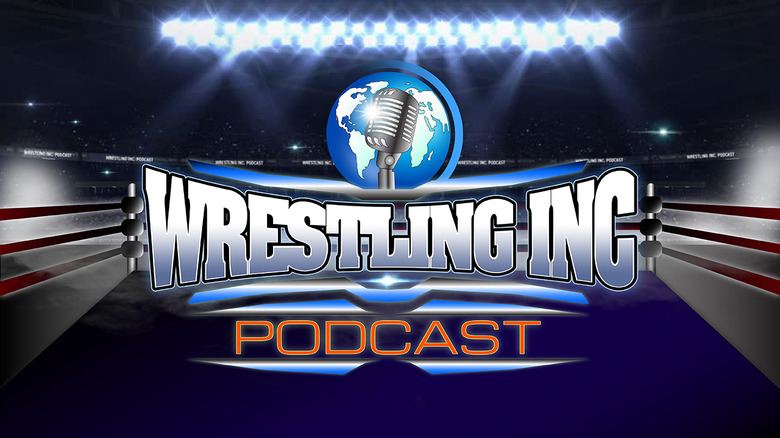 Matt Morgan, Raj Giri, and Glenn Rubenstein are back for the latest edition of the Wrestling Inc. podcast. Topics include:
- WWE Battleground Review
- The Punjabi Prison Match
- Rusev vs. John Cena
And more!
WWE Hall of Famer Diamond Dallas Page is celebrating his Hall of Fame induction with the DDP UK TOUR in September, an inspirational Q&A and conversation with DDP in Glasgow, Manchester, Birmingham and London. If you saw Dallas's WWE HOF speech, you know he can tell some inspiring stories! You can also experience a DDP Yoga Workshop in Harrogate, Glasgow, New Castle, Manchester, Birmingham and London. Go to DDPUKTOUR.com to reserve you spot and find out all the details!
Now if DDP ain't gonna be near you anytime soon, then get yourself the DDP YOGA Now App, which is used by the likes of Chris Jericho, AJ Styles, Mick Foley and tons of other WWE stars who love using DDP YOGA. The App has everything including over 150 workouts including live DDPY workouts from the DDP YOGA Performance Center as well as endless healthy, great tasting cooking shows. Right now you can get the App and the DVDs for 20% off. Take advantage of the Summer sale on the DDP YOGA program by going to DDPYoga.com/WrestlingInc and using promo code SUMMER17 at checkout.
You can check out the full episode in the video above or the audio player below. For a direct download, click here. If you want to subscribe to our audio channel, you can do so through iTunes as well as our RSS feed, which you can use this to subscribe through any podcast app. If you like the show, please subscribe and rate on iTunes! Also, please give us a thumbs up and subscribe on the Wrestling Inc. Youtube channel.