Top WWE Star Responsible For Baron Corbin Losing His Push?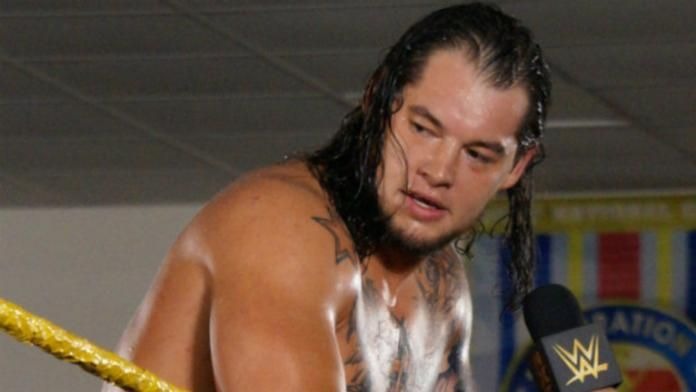 As noted, there is apparently backstage heat on Baron Corbin, which resulted in him cashing in the Money In The Bank contract and losing. That was followed by Corbin losing a basic match to John Cena at SummerSlam on Sunday night. When WWE uploaded a clip from the match on their YouTube channel, they only showed Cena's entrance.
It was rumored that Corbin may have had heat over some of the comments he's made on Twitter, including to a military veteran, which he apologized for. However, Justin Barraso of Sports Illustrated appeared on Wednesday's edition of the Wrestling Inc. podcast, as seen above, and said there was another reason for his heat.
"I heard the kiss of death was Cena," Barasso said, which you can watch at the 4:30 mark of the video. "[Cena said] that Corbin wasn't ready. I can't say anymore right now, that's kind of what I'm trying to work on as we speak.
"I haven't heard about the social media," Barasso continued. "I mean, he's a heel right? So he should play one on social media. I don't think that was the issue, but then again they kind of pick and choose who they defend in those cases, Raj. I don't know, but right now, I don't think that's [social media] the reason."
Dave Meltzer mentioned Barasso's comments in the latest edition of The Wrestling Observer Newsletter and said that the cash-in was a late decision. Meltzer added that Corbin had a lot of heat with talent backstage.
As seen on SmackDown Live this past Monday night, it appears as if Corbin may be feuding with AJ Styles for the U.S. title next.