One Bizarre WWE Match Saw The Rock Bodyslam The British Bulldog Into A Pile Of Dog Poop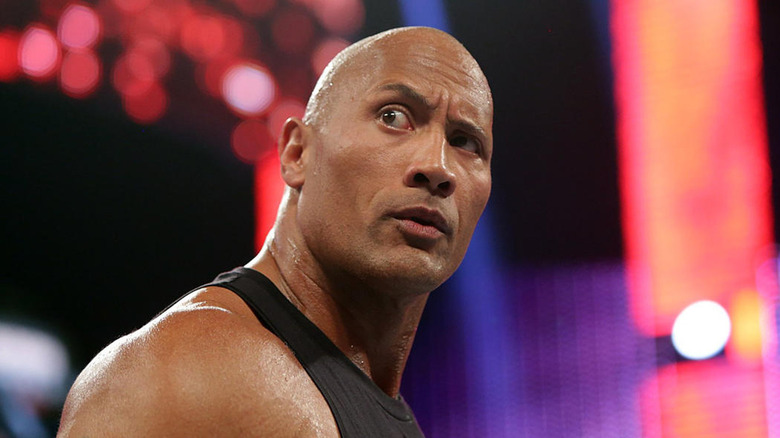 WWE
Throughout the course of wrestling history, competitors have been slammed on or through a myriad of things. Tables, ladders, and chairs are fairly standard; you might even see them multiple times on a single show. Similarly, doors have become commonplace on the Indies as they tend to be cheaper than tables. If a feud has really heated up and calls for something a little extra, you might see someone go through the ring, the stage, or a massive cell. There's also the possibility of landing in Thanksgiving dinner, a vat filled with mimosas, or a soon-to-be-filled grave.
Basically, this is all to say that wrestlers will find themselves in situations that require them to go in, on, or through a number of things during their careers. However, it's hard to compare any of that to the time that The British Bulldog had to take a Rock Bottom onto a tray of actual dog poop. Ahead of their match at the 1999 "No Mercy" pay per view, Dwayne "The Rock" Johnson and Davey Boy Smith got into an altercation on the October 11, 1999, edition of "WWE Raw" that ended with the Bulldog taking the People's Champ's trademark maneuver onto "literal feces" as Michael Cole repeatedly yelled "Dog poop!" at the commentary table.
Doggone it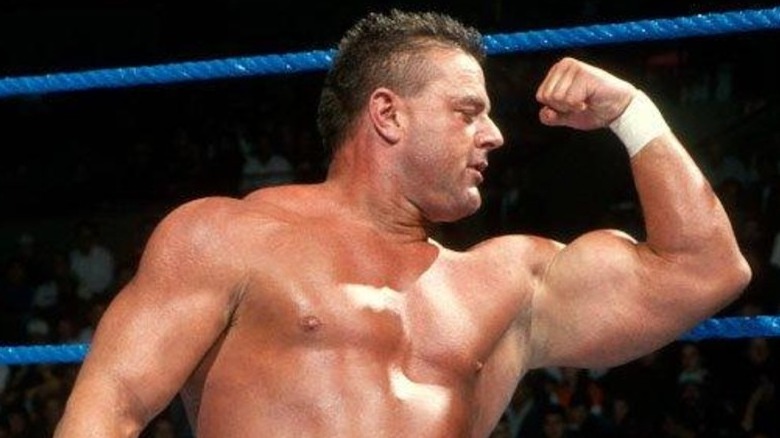 WWE
Fake isn't typically a word that wrestling fans like to hear or use, but when it came to this particular moment featuring The Rock and British Bulldog, many fans likely thought that WWE must have used artificial excrement for this segment. Even one of Bulldog's pups believed that the dog poop was fake. But while discussing this memorable moment with Brandon "Scoop B" Robinson of Heavy.com, Georgia J. Smith revealed that the Brahma Bull confirmed to her that it was 100% real. On top of that, Bulldog didn't discover this fact until they were about to go out into the arena.
According to Davey Boy's daughter, Johnson told her, "No. That was real. We could smell it from so far away. And your dad was getting all ready for the match; baby oil, pumping up, and stretching and he's like, 'That's dog s***! I'm going to have to be Rock Bottomed in THAT?' And your dad's face just dropped..." The next day at school, the younger Smith was just as embarrassed when her father picked her up and her classmates whispered to each other about the infamous spot.
More than 20 years later, Smith holds no ill will towards The Rock or WWE for this one moment. At the end of the day, her dad still had a Hall of Fame worthy career that included reigns as a Hardcore, Intercontinental, European, and Tag Team Champion.