Road Dogg Recalls Bret Hart Asking If Top WWE Star Was Better Than Him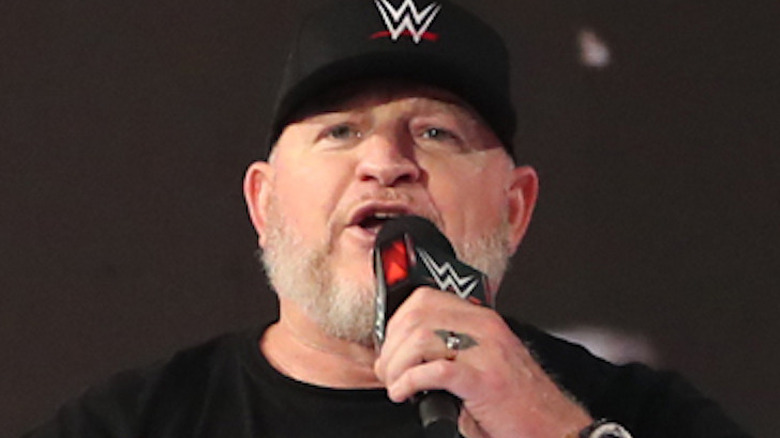 WWE
"The Excellence of Execution" and "The Best There Is, The Best There Was and The Best There Ever Will Be" were two monikers Bret "Hitman" Hart went by during the peak of his career. One of the business's greatest in-ring performers ever has also been labeled as someone who took his career too seriously, calling out several performers throughout the years and taking umbrage with people questioning his success.
One person who saw that side of Hart firsthand is WWE Senior Vice President of Live Events Brian "Road Dogg" James, who recalled an interesting experience he had with the WWE Hall of Famer on a flight, detailing the interaction as a situation that "dumbfounded me and literally does to this day."
"I just remember, we were both sitting in first class, I got up and put my bag up and I saw him and said, 'Hey Bret how are you?' He said, 'Good man how are you?' We just chit chat and before I turn to sit down he said, 'Hey man, I heard you said Shawn Michaels was better than me,'" James said during the latest episode of the "Oh...You Didn't Know?" podcast. "And I said, 'Wait, what?' and he said, 'Yeah, I read that you said Shawn Michaels was better than me.' And I said, 'I do think Shawn Michaels is better than you. I'm sorry that I feel that way but I love southern-style wrestling.'"
'This is the weirdest thing I've ever been a part of'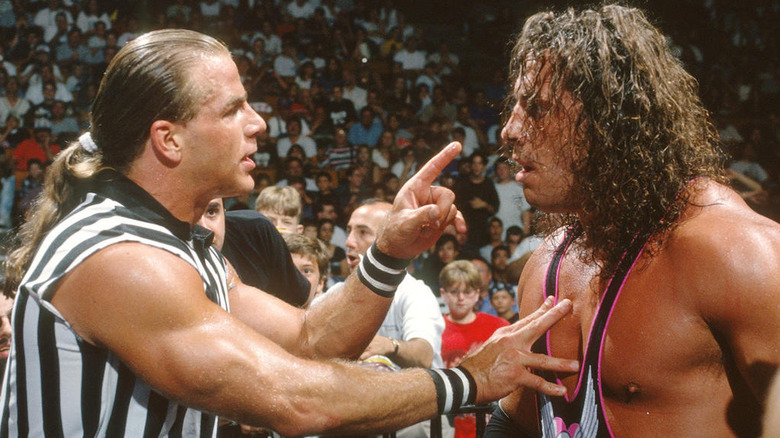 WWE
James reiterated that Michaels' style was the reason he preferred him to Hart, stating that they were "two totally different wrestlers." James also mentioned how Michaels' ability to be more entertaining than Hart played a factor.
"Bret was great at wrestling, but I just didn't think he was entertaining," James pointed out.
James apologized to Hart if that was "offensive" to him, but that he prefers his top guy to have "some bells and whistles" and not just strictly good at wrestling. 
"I literally went back to my seat and sat down and thought, 'This is the weirdest thing I've ever been a part of,'" James continued. "I guess he read it on the dirt sheet or somewhere else. It was really a strange moment. He may not remember it, I may be telling it wrong but I remember him saying, 'You said Shawn Michaels is better than me.' I don't know what to say to that."
The Michaels-Hart discussion has been very explosive since the two were heated rivals leading into the Montreal Screwjob, where Hart was sent packing to WCW in an unfortunate way. Although James didn't detail when this altercation with Hart took place, it shows how volatile the issue between Michaels and Hart was and continued throughout the years. The current boss of "NXT" spoke about his relationship recently with Hart, detailing that the two are good now.