Konnan On Whether Triple H Would Welcome CM Punk Back To WWE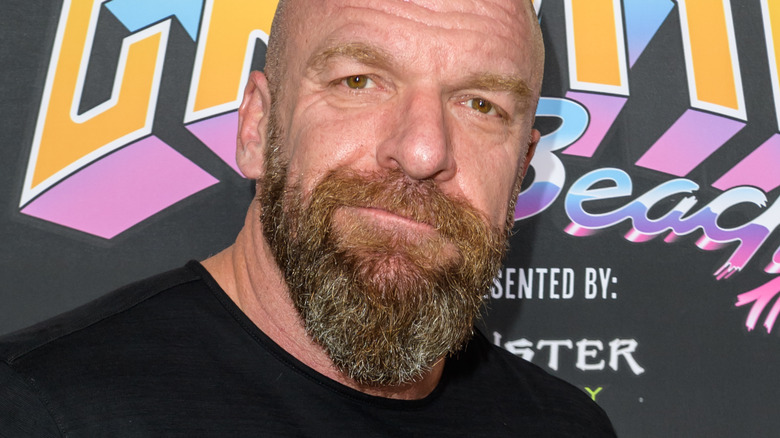 Jason Koerner/Getty Images
Konnan has shared his thoughts on whether or not he sees a WWE return in CM Punk's future. Punk appears to be in the midst of a nasty split from AEW following an incident that occurred after the All Out PPV event back in September. Following AEW's investigation into the brawl involving Punk, Ace Steel, Kenny Omega, and The Young Bucks, Steel was reportedly fired, and AEW is reportedly seeking to buy out Punk's contract.
During an edition of his "Keepin' It 100" podcast, Konnan shared his belief that Paul "Triple H" Levesque would welcome Punk back to WWE, but not before laying down the law.
"He's been proven to be a merchandise seller," Konnan said. "Just for the fact of getting one on AEW, just for the fact of CM Punk coming back home, I'm sure that Hunter's gonna tell him, 'Look, that sh*t you pulled in AEW, that ain't working here. You know that. You can't go into business for yourself. You work this many times a year,' probably give him a really light Goldberg schedule."
Konnan also made a bold prediction on whether or not Punk will ultimately return to WWE.
"I think he does," Konnan said. Konnan pointed to WWE's history of making amends with performers that had a falling out with the company as long as it made business sense.
"I think WWE, what they've been really good at is anybody that can make them money, they're willing to make money with, and he's one of the few guys that they can make money with for sure," Konnan said. "Why wouldn't he go after it?"
If you use any quotes in this article, please credit the "Keepin' It 100" podcast, with a H/T to Wrestling Inc. for the transcription.