Santino Marella Reveals How Vince McMahon Felt About WWE Stars Laughing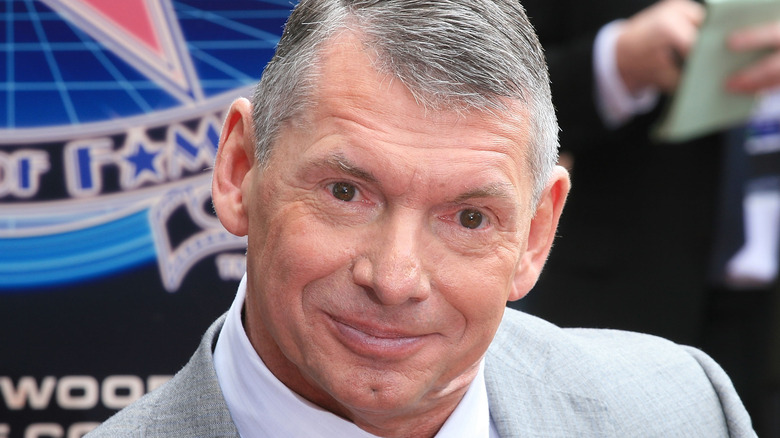 Neilson Barnard/Getty Images
Vince McMahon had a sense of humor about wrestlers laughing on TV, according to former WWE Superstar Santino Marella. 
In a recent conversation on "The A2theK Wrestling Show," Marella said that the former WWE chairman — whom he had a good relationship with — told the locker room that it's okay to laugh on air. McMahon was fine with laughing on camera as long as they incorporated it into how their character would laugh at something, thus not fully breaking the show's fourth wall.
"Vince kind of said to the locker room at the time, 'If you laugh, it's funny, it's not the end of the world. But you have to laugh in the way that it's not like you're breaking character, but the character can laugh,'" Marella said. "There's always a way to protect it and kind of cover it up, so to speak."
Marella -– who became a fan favorite for his comedic wrestling and was named "Best Gimmick" in 2007 and 2008 by Wrestling Observer Newsletter -– said he always tried to make people break character and laugh in the ring.
"The first couple of times was kind of an accident," Marella said. "There's nothing funnier than watching someone crack on TV." He said he made it a goal of his to make his peers laugh on camera.
In a recent episode of WWE's "SmackDown," Sami Zayn made members of The Bloodline, including Roman Reigns, laugh during a segment. To hide the fact Reigns broke character at what Zayn said, the Undisputed WWE Universal Champion laughed in a way that seemed like he was scoffing or cracking up in disbelief at the situation in order to mask it better.
If you use any of the quotes in this article, please credit "The A2theK Wrestling" with an h/t to Wrestling Inc. for the transcription.