Vince McMahon Tried To Arrange Big Introduction On Set Of 'Predator'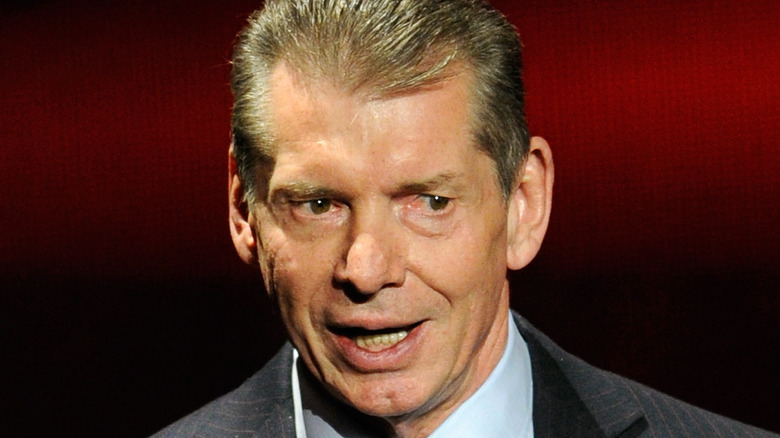 Ethan Miller/Getty Images
Jesse Ventura's foray into film acting with the 1987 action flick "Predator" occurred with no input from Vince McMahon, and the WWF chieftain's reaction to the wrestler's thespian aspiration ran the emotional gamut from anger to self-serving.
In an interview on Chris Jericho's "Talk is Jericho" podcast, Ventura's agent/manager Barry Bloom recalled how the wrestler had become frustrated in being represented by WWF for non-wrestling gigs because the company kept a sizable chunk of his fee. Bloom arranged acting auditions for Ventura before hitting pay dirt for the role of Sgt. Blain in a film initially called "Hunter," which was later titled "Predator." The film's casting director, Jackie Burch, agreed to meet Ventura to discuss the part.
"We're into February 1986 and we walked into Jackie Burch's office," Bloom said. "She was no taller than five feet ... I walk in first and she's sitting at her desk, and behind me walks in Jesse barely makes the door – six-foot-four, but as wide, as well, totally great shape. And she gets up she goes, 'Wow. You are you are big.' And you he had still had the long locks and the earrings and the guns were showing and such. And he was he was amazing."
"She looked at him and said, 'Let's go over and meet Joel Silver,'" he continued, referring to the film's producer, who had a similar reaction. "He looked him up and down, doesn't say a word, waits about 10 to 15 seconds and he goes, 'You're perfect.'"
A McMahon Flip-Flop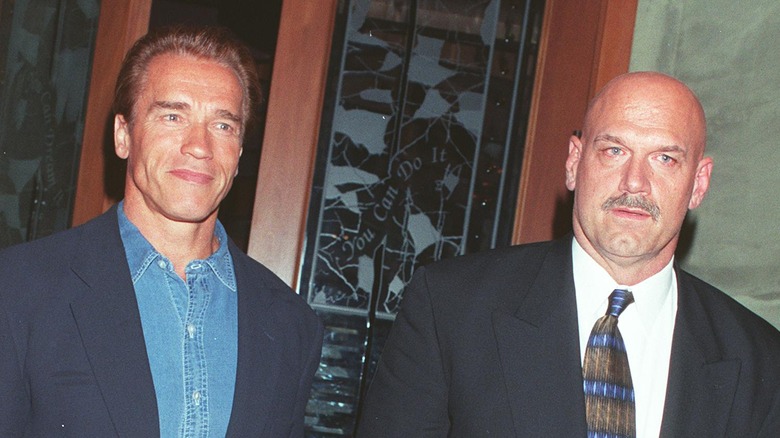 Denny Keeler/Getty Images
Director John McTiernan was also introduced to Ventura, and he shared the instant admiration reaction as Burch and Silver. Ventura was signed to "Predator" a week later, and it was only then that they decided to tell McMahon what happened.
Bloom recalled that Ventura's initial attempts to reach McMahon by phone were unsuccessful – he kept being told that McMahon was in a meeting and could not come out to speak with him. When Ventura finally left word that he was calling to let McMahon know about his being cast in an Arnold Schwarzenegger film, Bloom said McMahon called back within a minute.
"And he said to him, 'Well, do they have Schwarzenegger? Or do they say they have?'" Bloom said about McMahon's reaction.
McMahon then asked who arranged the deal and Ventura said it was Bloom. McMahon declared Bloom to be fired, to which Ventura told him that Bloom was not a WWF employee. And since Ventura was not under contract to WWF at the time, there was nothing to prevent him from taking the film role.
Ventura completed his "Wrestlemania 2" duties and departed to Mexico for the "Predator" production. While south of the border, Bloom said, McMahon called to see if he could visit the set and meet Schwarzenegger to discuss a WrestleMania appearance.
"I did what I could to set them up," Bloom said. "I believe he went down. Obviously, Arnold didn't do something at that time. But it was interesting how it went from doubt of Jessie to the fact that he wanted to be able to get Arnold."
Schwarzenegger would later make appearances with McMahon's promotion and was inducted into the celebrity wing of the WWE Hall of Fame in 2015.