Kenny King Reveals Why He Turned Down WWE Opportunities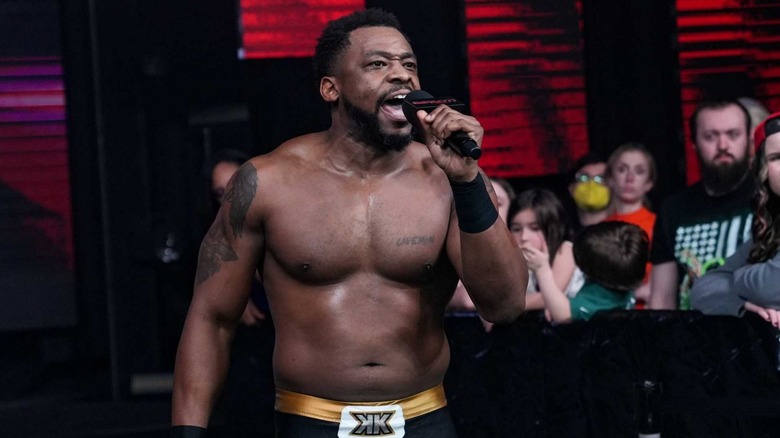 Impact Wrestling
WWE isn't for everybody. Whether it's the grueling schedule or a potential lack of fit, it's important to keep your options on the table when considering whether to accept an offer from the world's largest wrestling promoiton, and for Kenny King, who was actually a contestant on Season Two of "Tough Enough," it's all about embracing change and staying patient. Becoming a father has made that more clear to him than ever, which is why, despite WWE opportunities popping up here and there, he's been more than happy to continue doing what he's doing.
"Fatherhood has taught me damn near everything," King said to musical artist Monteasy on this week's episode of "Teasy's Table." "Patience. Perseverance ... I wouldn't have said I was a selfish person before, but if I wanted to go spend three weeks in Europe or two weeks in Mexico and I had the money, that's what I was doing."
King was one of four finalists during his "Tough Enough" season, and jumped onto the independent circuit immediately after falling short. From there, though, his career never really stalled. In the almost 20 years since, he's made his own way — going so far as to win multiple championships across different promotions, most notably Ring of Honor and Impact.
"When you have kids up there, the entire game changes," King continued. "I've turned down opportunities with WWE because I couldn't have left and been in a position where I was that far away from my daughter. It teaches you everything, because you're always being watched. So many different lessons."