Former WWE Creative Would Like To See Return Of Cyber Sunday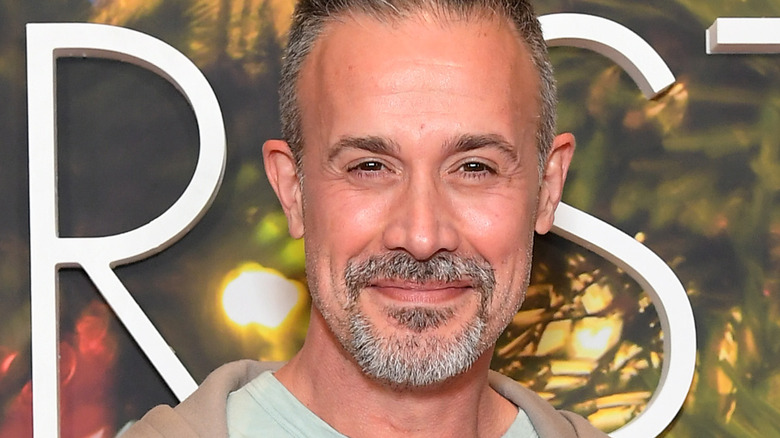 Charley Gallay/Getty Images
Actor and former WWE writer Freddie Prinze Jr. wants WWE's Cyber Sunday event, which was active between 2004 and 2008, to return to the Premium Live Event cycle. Originally known as Taboo Tuesday, the concept saw online voting by fans to determine opponents for matches, match stipulations, and even outfits for the women on the roster to wear during bouts. Prinze Jr. obviously would want women to have a more respected, prominent role when it came to voting and placement on the card.
"Cyber Sunday was so sick to me because the fans got to pick who the guy in the ring, or the girl in the ring in this case, nowadays, was going to wrestle," he said on the "Wrestling With Freddie" podcast. "And you were given three options, and the fans would vote, and your vote was legit. It was not a work. I've asked a million people about this in the company -– all three wrestlers would have to work out at least a beginning and end to what [their] match would be, and these wrestlers legit would have to do that."
He even brought the idea up to then CEO and Chairman Vince McMahon. "I always loved Cyber Sunday as a kid. I even pitched to bring it back when I worked there, but Vince was like, 'God d—, no. Gah, that was the s—.' And so it didn't happen, but yeah, that would be [what I would bring back to WWE]." 
Since taking over as Chief Content Officer, Paul "Triple H" Levesque has brought a few fresh concepts to the main roster like the Fight Pit and WarGames matches, so there's a possibility that he may also bring back some form of Cyber Sunday to the fold.