Ric Flair Reveals What He Would Change About His Last Match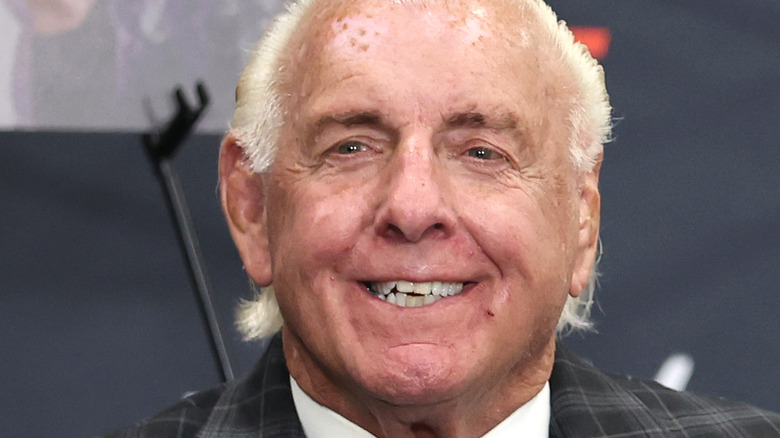 Jason Kempin/Getty Images
Ric Flair wrestled his final match this past July at Ric Flair's Last Match show. Flair teamed up with his son-in-law Andrade El Idolo to take on the team of Jay Lethal and Jeff Jarrett, and Flair and El Idolo walked away with the victory that night. 
However, Flair has since admitted to not being fully aware of what was happening in the ring throughout the entire contest. 
At the end of the match, when the referee counted Jarrett's shoulders down for the three count while Flair had him in the Figure-Four Leglock, "The Nature Boy" could not even get his shoulders up.
Looking back on the match, Flair revealed what he would change about the day of his last match and if he would like to have a chance to redo the contest. "I'm begging to do it again," Flair said while on "To Be The Man." "I'm begging because I've told 100 people, 'How do I forget to drink water all day long?' That's all that happened to me. You saw me. I drank five beers right after."
The WWE Hall of Famer also addressed whether they did everything that was originally planned for the match. "I can think of a lot of things I've screwed up and matches and, you know, things you would change," Flair said. "I just know that could've been golden. You know, I just happened to be dehydrated. I don't know how I could've made that mistake because you know how much work I put in with Lethal. We had everything figured out, I mean, and we had so much more to do. God, it would have been great."