Road Dogg Speaks On The Potential Of Enzo Amore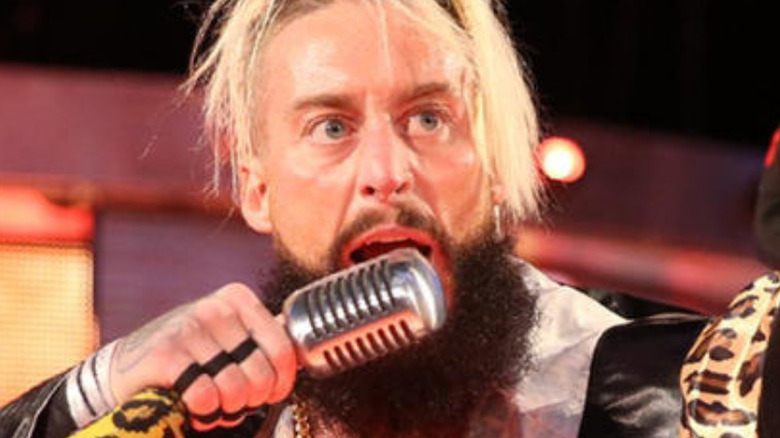 WWE
The art of professional wrestling is made up of a multi-dimension of moving parts, from in-ring performers, to referees, announcers, and beyond. Perhaps one of the more understated facets is that of a manager. 
Often there to guide the career of their client, managers can excel in a multitude of ways, whether it be as a mouthpiece for a wrestler, booking matches for their clients, or gathering more opportunities for them in general, with the likes of Bobby "The Brain" Heenan and Paul Heyman prime examples of two managers that helped their clients immensely.
 WWE Hall of Famer Brian "Road Dogg" James believes a former WWE superstar could've made a major impact as a manager.
"I think Enzo Amore ... if he was just a manager, that could also pop up and take a bump, and you get five minutes with him if you beat his big dude or whatever. I always thought he was the guy that could have been the next great manager in sports entertainment/professional wrestling," James revealed on the "Oh...You Didn't Know?" podcast.
Despite having a great relationship with Amore, James stands by his belief that Amore might've been better suited for a managing position, rather than performing in the ring. "I'm not saying he's horrible at working, but I'm not going to say he's great at it either," he said.
Amore, now working under the ring name nZo, departed from WWE in 2018, before featuring on the independent wrestling scene and Major League Wrestling. Before his WWE exit, however, Amore captivated audiences with his smooth-talking and witty comebacks, often serving as the spokesperson for his faction with Carmella and Big Cass in "WWE NXT," and eventually, the main roster.