Matt Hardy Recalls Vince McMahon Not Allowing Anyone To See Him Weak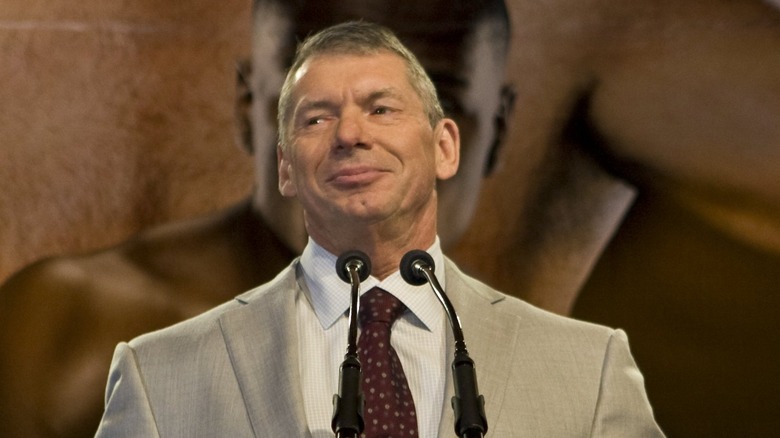 George Koroneos/Shutterstock
Over the years, the Royal Rumble has been responsible for producing many memorable moments — and not all of them are planned. Take what happened in 2005, for example, when Batista and John Cena were the final two competitors in the Rumble match and simultaneously eliminated each other. That was not the planned finish, and it infuriated Vince McMahon.
Things went from bad to worse when McMahon tore both his quads while attempting to enter the ring. Ever determined to maintain his tough guy persona, he refused immediate medical attention. And while Matt Hardy wasn't there that day, he did remember watching and immediately knowing something had gone wrong.
"I was like 'What the f*** was that?' What is going on?" Hardy said on "The Extreme Life of Matt Hardy." The result itself was already controversial enough, as Hardy acknowledged that Batista and Cena were not supposed to go out like that. "Vince got so furious, so hot, as only Vince McMahon could," Hardy continued. So he took it upon himself to correct the botched finish, only for disaster to strike. In the aftermath of McMahon's injury, everyone went to great lengths to shield his vulnerability after suffering the injury, even if that meant him disappearing entirely for spells until he was able to walk again.
"They made people leave, so they took Vince out of there," Hardy added. "He didn't want anyone to see him weak, and that's very much how it was. He wouldn't let anyone see him for weeks if he couldn't walk. It was a chaotic situation."