Renee Paquette On If AEW Should Host Kenny Omega Vs. Will Ospreay Rematch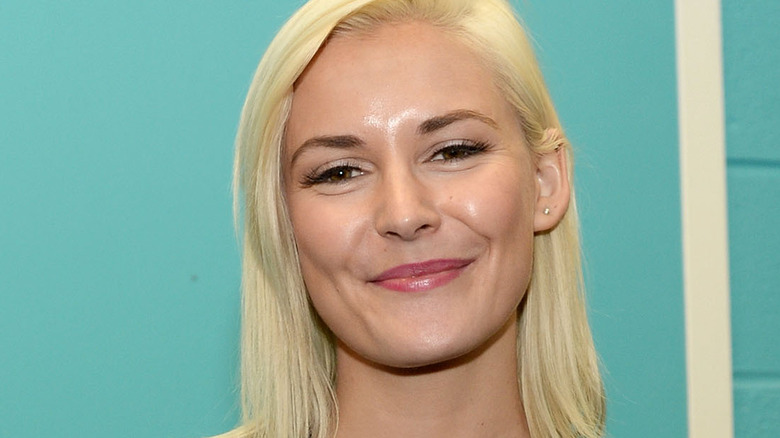 Ben Gabbe/Getty Images
New Japan Pro-Wrestling's biggest event of the year, Wrestle Kingdom, is behind us, and the 17th edition of the show delivered on its promise of outstanding matches. One match stood out among the rest, that being the IWGP U.S. Heavyweight Championship bout between Will Ospreay and Kenny Omega.
On the latest edition of "The Sessions with Renee Paquette," the AEW announcer opened up about how much she enjoyed watching the two skilled, technical athletes do battle at WK17.
"Kenny Omega and Will Ospreay, they just tore that place a new b-hole," Paquette said. "Was this a passing of the torch or was this just two competitors — there's an age gap between the two of them, but Kenny is very much so still in his prime."
Omega ended up winning at WK 17, making him a two-time IWGP Heavyweight U.S. Champion and 2-0 against Ospreay.
The buildup to the match was perfectly executed. Omega and Ospreay made it clear many times that they are not friends and don't care to be in the same room. That caused some chaos at the WK17 press conference leading up to the event, as Ospreay got in Omega's face with a long promo that ended with him saying Omega "[will] pass the torch, or I'm going to f— take it from you."
"Yeah, the press conference stuff was getting spicy. [Ospreay is] not afraid to run his mouth," Paquette said.
So what is next for these two men? It's hard to believe they'll never wrestle each other again, so why not in Paquette's home promotion, AEW? "Oh my God, that would be so cool [to see them in a rematch]," Paquette said.