Senator's Caucus Wants Dana White Removed As UFC President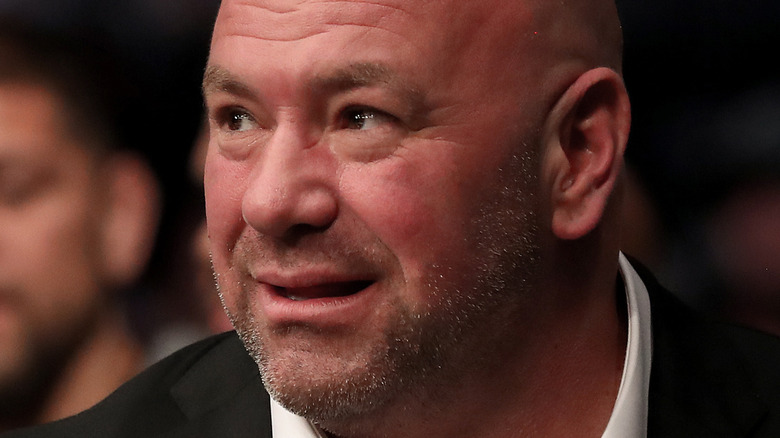 Alex Menendez/Getty Images
News of Vince McMahon's return to WWE's Board of Directors has been the talk of the news cycle in recent days, and his reinstation could spark a lawsuit. However, McMahon isn't the only major figure in combat sports and entertainment who's currently trying to control his kingdom. Recently, video footage showed UFC President Dana White slapping his wife, Anne, on New Year's Eve, leading to calls for him to be removed from his position.
The California Legislative Women's Caucus recently shared a letter that was sent to Ari Emanuel, the CEO of UFC's parent company, Endeavor. The letter, which was signed by Senator Nancy Skinner and Assemblymember Cecilia Aguiar Curry, criticizes Emanuel for staying silent and urges him to relieve White of his duties with immediate effect.
"Every day that Mr. White's actions go unaccounted for, your silence becomes more piercing and troubling," the Caucus wrote. "At this point, thousands of young men, women, and adults worldwide have seen the video of Mr. White striking his wife. We have also seen his apology. What we have not seen is any consequences for his actions." According to the Caucus, White is viewed as a "leader who sets expectations for the athletes," as well as the face of the UFC, and keeping him around sets a bad example. Elsewhere, the letter notes that White and Emanuel have spoken out against domestic violence in the past, so the silence and lack of action following the incident reeks of "hypocrisy" on their part.
"It is time to remove Mr. White from his leadership role, to allow him and his partner to get the help they need while reminding the world of what Endeavor stands for and that violence against women is not a conduct that you condone," the letter concludes.
If you or someone you know is dealing with domestic abuse, you can call the National Domestic Violence Hotline at 1−800−799−7233. You can also find more information, resources, and support at their website.