Chris Masters Reminded Vince McMahon Of This WWE Hall Of Famer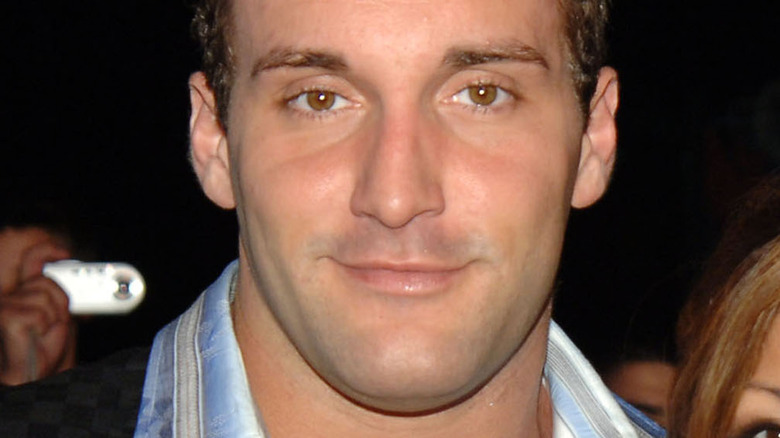 John Sciulli/Getty Images
Former WWE star Chris Masters was a guest on the "Insight" podcast where he spoke about the early days of his career.
"I know for certain that I reminded Vince of Paul Orndorff," said Masters. "Coincidentally, out here in LA — which is going to be here again [WrestleMania], now 20 years later — so like they have the ring set up for Wrestlemania if you need to go over anything or whatever. But they specifically designated some time for me to work with Paul, which looking back, was unbelievable to be able to work with Paul Orndorff."
Masters noted how he remembered Orndorff trying to teach him about "real intensity" and how to translate that to the ring. He admitted he was too green and young to fully grasp what he was receiving from the Hall of Famer.
Before Masters made his in-ring debut, WWE released several vignettes to promote him. His in-ring debut was on the February 21, 2005, episode of "WWE Raw." Unfortunately, after Masters delivered a Polish Hammer to Stevie Richards, he shattered the ECW Original's nose and broke his orbital bone.
"Those vignettes were cool too. I remember I saw those not too long ago because — I know that Conrad Thompson did a 'Something To Wrestle with Bruce Prichard' and they used those vignettes to kind of promote it. I was like, 'Oh my god, I haven't seen these in like years.' They were pretty cool, right? I was even having flashbacks, I remember I was on this rotating platform, and I remember Vince coming in and directing the whole thing.
Masters currently wrestles for NWA under the name Chris Adonis and was last in WWE in 2011.
If you use any quotes from this article, please credit "Insight" with an h/t to Wrestling Inc. for the transcription.