Saraya Was 'Blown Up' After AEW Match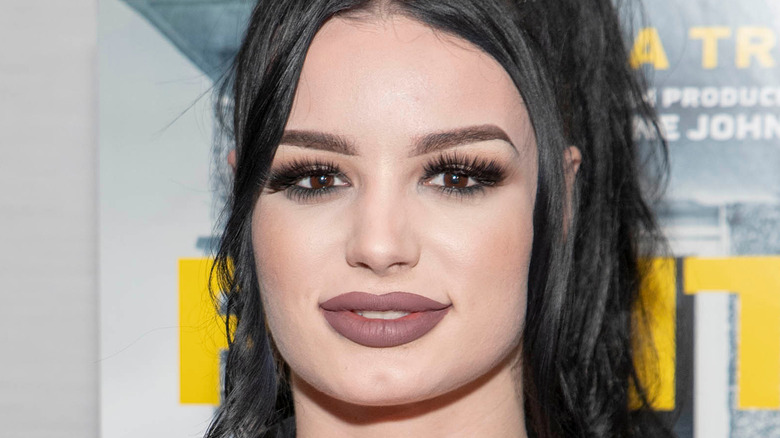 Eugene Powers/Shutterstock
November 19, 2022, marked the beginning of the comeback story for Saraya. After nearly five years away from the wrestling ring, she made her long-awaited return, battling one of AEW's biggest names, Dr. Britt Baker.
Saraya stepped up to the former AEW Women's Champion at the company's Full Gear pay-per-view and admitted there were some nerves, and physical strain, during the bout. "My head was down the whole time I got back," she explained on "WHOO'S House Podcast." "This producer is like, 'Why was your head down the whole time?' And I was like, 'I was blowing the f*** up. I could not breathe," she said.
Saraya's first match back lasted over thirteen minutes as she pushed through the breathing issues to keep up with Baker. "I was like, 'I cannot breathe. I can't remember anything. What is happening? Why am I here?" she recalled. In the end, Saraya landed two of her signature DDTs to put away Baker, and emerged victorious. "Afterwards, I was like, 'okay, thank God I got through that.' But I was winded," she said.
After a stiff kick reaggravated a prior neck injury in late 2017, Saraya was forced to close the chapter on her wrestling career. She risked being paralyzed if she continued to wrestle, so the former WWE Divas Champion stepped away from the squared circle for a while until a doctor told her that the fluid around her spinal cord had come back and gave her the thumbs-up to return to the ring.