Kofi Kingston Comments On Achieving Historic WWE Milestone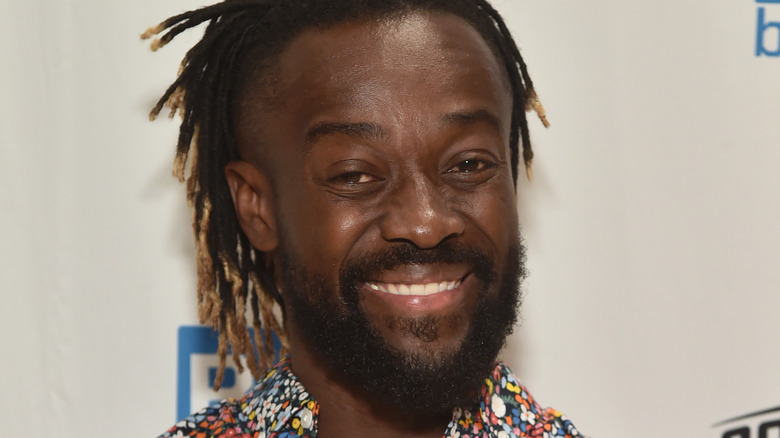 Alberto E. Rodriguez/Getty Images
Kofi Kingston has had an enormously successful WWE career, as he has accumulated more days as a Tag Team Champion than any other wrestler in the company's history. Kingston has also found success as a singles competitor, becoming a Triple Crown Champion in the process. Along with that, he has also held all three sets of tag titles in WWE, with his latest reign seeing Kingston break an impressive WWE record at NXT Deadline.
Appearing on "SHAK Wrestling," Kingston commented on becoming the first-ever singles and tag team Triple Crown Champion. "It's not something that you ever set a goal for," Kingston said. "I've been really fortunate to have been around for so long and yeah. I've been able to do a lot of cool things, and I've had a lot of great opportunities, and luckily I've been able to seize most of them ... This one feels really special too because I haven't really been in the role of like the, you know, the old-school vet, you know what I mean? There was like, a little bit of that with Woods and E, but not really."
Kingston and Woods are currently on both the "WWE SmackDown" and "WWE NXT" brands, and they have wrestled some of the developmental talents during their current tenure in "NXT." Kingston discussed the opportunity he and Woods have received and what he has learned from it. "Getting to work with guys in NXT, it's, it's really cool," Kingston said. "The more I work with, you know, Pretty Deadly or Briggs and Jensen, or any of these guys like, a lot of the information I'll give them, I've realized like, 'Hey man, I guess I do, I guess I do know some things.'"