Darby Allin Did Something In AEW That WCW Wouldn't Have Allowed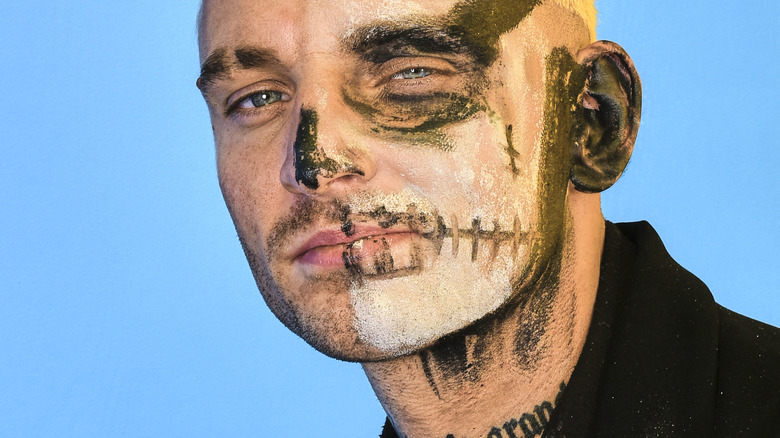 Irvin Rivera/Getty Images
The wrestling world is constantly evolving and adapting, and not just in terms of the in-ring work. Behind-the-scenes culture has also shifted, and Tony Schiavone is someone who has been able to witness it during his many years in the business. On his latest "What Happened When" podcast, Schiavone mentioned one of Darby Allin's recent pre-match videos as an example. 
Schiavone revealed that Allin "puts together his own videos," and the clip shown before he defeated Samoa Joe for the TNT Championship featured a familiar face from AEW's past. "There was a snippet of Cody [Rhodes] in that ... I remember thinking that would have never happened back in the day. Never,'" he said. "There was no way that would have happened." Rhodes left AEW for WWE last year
Schiavone said the mentality in the past when a wrestler left a company was "once you're gone you're dead." Schiavone recalled when he was an announcer in WCW and didn't know that Michael Hayes had been let go until he asked.
"Guys would show up and then not show up, you know? It was, 'Oh, look who's here, and look who's not here,'" Schiavone said. "Today, working in the front office, I would know all about it. Back then as an announcer, you would just pick up things. 'Where's Michael Hayes?' 'Oh, he's no longer here.' I remember even asking Jimmy Crockett sometimes, 'Where is so and so?' 'Oh, he's no longer with us, and do not mention his name at all ever again,' I would go, 'Okay.'"
If you use any quotes from this article, please credit "What Happened When with Tony Schiavone" with a H/T to Wrestling Inc. for the transcription.