Jay Briscoe Reportedly Wasn't Wearing Seatbelt And More On Fatal Crash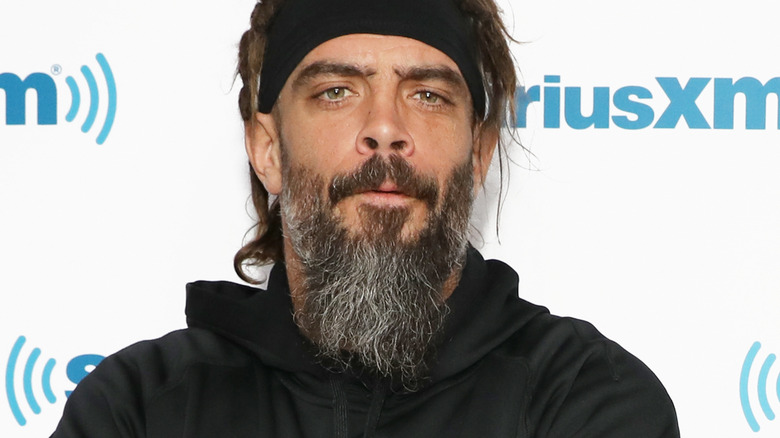 Cindy Ord/Getty Images
The wrestling world has been rocked by the tragic news that Jay Briscoe (real name Jamin Pugh) passed away yesterday following a fatal car accident, and now the Delaware State Police department has provided an official statement on the situation. 
The accident took place in Laurel late yesterday afternoon, and resulted in the deaths of Pugh and 27-year-old Lillyanne Ternahan, who was driving a Silverado 1500 which, "for unknown reasons," failed to remain in the correct lane, crossing the center line directly into the path of the Silverado 2500 being driven by Pugh, resulting in a head-on collision. While Ternahan was wearing her seatbelt at the time, Pugh was not wearing his. Both drivers were pronounced dead at the scene.
Pugh had two passengers in his pickup truck who have been identified as his 12-year-old daughter and 9-year-old daughter, both of whom were correctly restrained. Both girls were taken via ambulance to an area hospital and were admitted in critical condition. There is currently no update on their medical status, although Pugh's wife did create a social media post earlier today asking for prayers as their daughter Gracie was set for surgery on her back. The other daughter, Jayleigh, who was stable and resting, also suffered severe injuries.
Any potential alcohol involvement in the crash is unknown at this time. Troopers are currently asking anyone who witnessed the collision to contact Sergeant J. Burns by calling 302-703-3269. Stay tuned for updates on this developing story.
Wrestling Inc. sends our condolences to the family, friends, and fans of Jamin Pugh.