Jojo Wasn't Invited To WWE Star's Wedding Over Total Divas Cast Change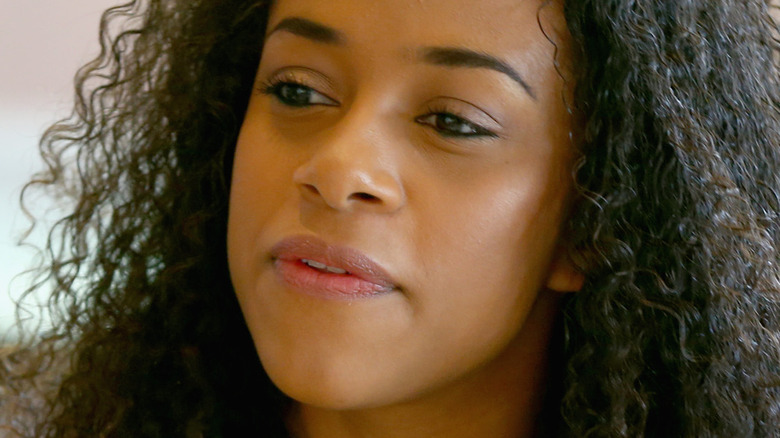 Joe Scarnici/Getty Images
JoJo said her departure from E!'s "Total Divas" led to some cold shoulders from one of her former cast members in the years afterwards.
During a recent episode of "The Bellas Podcast," former "Total Divas" cast members Natalya and JoJo joined Nikki and Brie Bella to discuss the reality show's upcoming 10th anniversary. The E! Series ran for nine seasons from 2013 until 2019, becoming one of WWE's most successful crossovers into mainstream entertainment.
While recapping stories from behind the scenes, JoJo revealed that she wasn't invited to Eva Marie's 2014 wedding because she left the show after its first season in order to return to WWE's "NXT" brand. JoJo's comment about not getting an invite came when Brie noted there were "a lot of weddings" on "Total Divas" and she started asking the other former cast members for stories about Eva's wedding in Napa, California.
"I wasn't there, so I don't know," Jojo laughed. "I was not invited to Eva's wedding. Nothing [happened], honestly. I think just at that point I wasn't on the show anymore so I think it was just kind of like, I was not thought about, I guess."
JoJo said "we're cool now," and that she and Eva were once so close they "did everything together." But when JoJo left "Total Divas" and returned to "NXT," she said she and Eva "went our separate ways."
The remark immediately led Brie to share a story about how the show's producers pushed her to not invite Summer Rae to her wedding with Bryan Danielson, because of beef on the show.
If you use any of the quotes in this article, please credit "The Bellas Podcast" and provide a h/t to Wrestling Inc. for the transcription