KC Navarro Clarifies Status Following Rumored WWE Tryout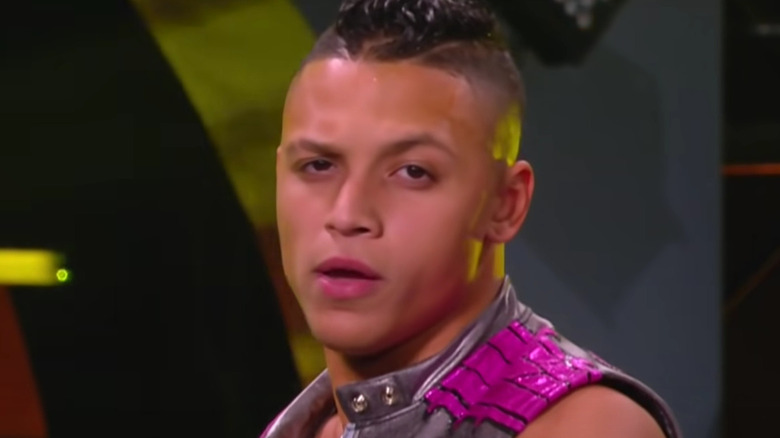 AEW/YouTube
KC Navarro has been a hot topic on the independent scene, as speculation continues as to when he will get the call from a major promotion for a permanent role. Navarro made appearances on "AEW Dark" in 2021, but it didn't lead to a full-time deal. Late last year, reports surfaced that Navarro had a tryout with WWE. During an interview with Wrestling Inc. Senior News Editor Nick Hausman, Navarro addressed those reports.
"I don't know," Navarro said. "I think they're all just rumors. I don't know what everybody's talking about." When pressed further on the matter, Navarro remained coy: "I don't know, man. I hit my head a lot, so I'm not too sure."
Navarro did reveal what his current status is in wrestling.
"I am currently a free agent right now, exploring options, doing my thing, looking to go international this year, Navarro said. "Got some cool things that are going to be announced, especially this Saturday, so you're not going to want to miss that. Even something about this title that might change this Saturday. So you want to check out Warrior this Saturday."
Navarro will put his Warrior Wrestling World Championship on the line against AEW star Buddy Matthews at Warrior Wrestling 27 on Saturday at the Century Center in South Bend, Indiana. Navarro told Hausman that he relishes getting the chance to learn from a veteran such as Matthews.