Vince McMahon Apparently Didn't Like This WWE Tag Team's Finisher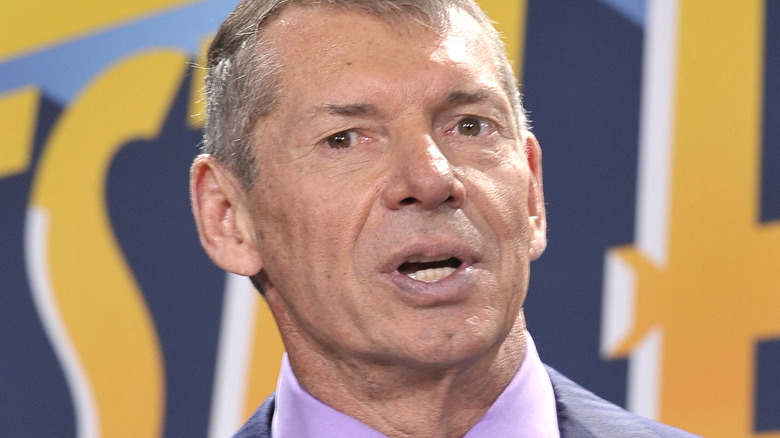 Michael N. Todaro/Getty Images
Lance Anoa'i did all he could to change Vince McMahon's mind on The Ascension. In a new interview with Kerry Morton's "Family Business" on AdFreeShows.com, the MLW star talked about the one time he worked as an enhancement talent against Konor and Viktor on an episode of "WWE Raw."
"I forget who it was man, but I was doing extra work and at first they didn't want to use me and I want to say it was Road Dogg. Road Dogg said, 'Lance, come here.' And he goes, 'Hey man, would you mind doing this spot?'"
Being only four years into the business at the time, Anoa'i was up for doing anything. They wanted him to take The Ascension's finishing move, "The Fall of Man,"  which involved Viktor hitting his opponent up top with a spinning elbow while Konor went low and sweep their victim's leg. However, there was one major challenge Anoa'i was facing when taking the move.
"At the time, man, I heard Vince wasn't a big fan of Ascension's finish because that was only their second match on the main roster," Anoa'i added, saying their debut match was against Miz and Damien Sandow and "The Fall of Man" didn't look as good as it could have. Anoa'i took it upon himself to add some pizzazz.
"When I took it, they just loved it, man. Like they had the doctors on me, they had everything," he said. "One of my favorite bumps is always to turn inside out so that's all I wanted to do and man, they thanked for everything for making it look good and great cause we got a hell of a reaction from it and it was awesome."