Gael Garcia Bernal On Portraying Lucha Libre As 'Very Joyful' And Wrestling A Childhood Idol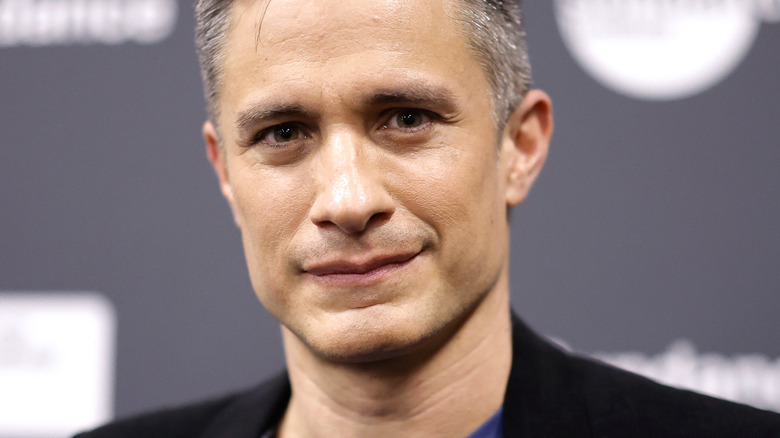 Frazer Harrison/Getty Images
While a biopic about the Von Erich family is still in production, another biopic about a legendary professional wrestler debuted at this year's Sundance Film Festival.
Gael García Bernal was interviewed by Deadline about his upcoming film, Cassandro, in which Bernal plays the legendary exótico. Bernal spoke with Deadline about how he and the producers wanted to show Lucha libre as a sport filled with dedicated athletes. Bernal cited Lucha legend El Santo and the way Santo brought wrestling to a "more mythological place," where athletes are "very strong" and "very dedicated," as the basis for the film's tone.
"That's something that we wanted, not to portray the downgraded sport that is made [fun of]," Bernal explained. "We wanted to make something very joyful but also respecting the professionalism of the wrestlers. Because Cassandro also gained a lot of notoriety because he was such a good wrestler, very strong, very hard."
Bernal also explained that El Hijo Del Santo will be portraying himself in the film. "It was just amazing that he was going to do his stunts and he was going to play himself, and we don't know his age, we don't know his face, but he's older," Bernal chuckled. The experience held deep meaning for the Y Tu Mamá También star. 
"It was like a dream of childhood," Bernal said, excitedly. "'I'm wrestling El Hijo del Santo, I can't believe this.' Like I used to play as a kid, everyone would pick El Santo or Blue Demon as wrestlers when we were kids."
The film held its premiere on Friday in Park City, UT, with Deadline praising Bernal's work as the titular star. There is no wide release date for the film as of yet.