NWA Star Says Work On Von Erich Biopic The Iron Claw 'Just Finished'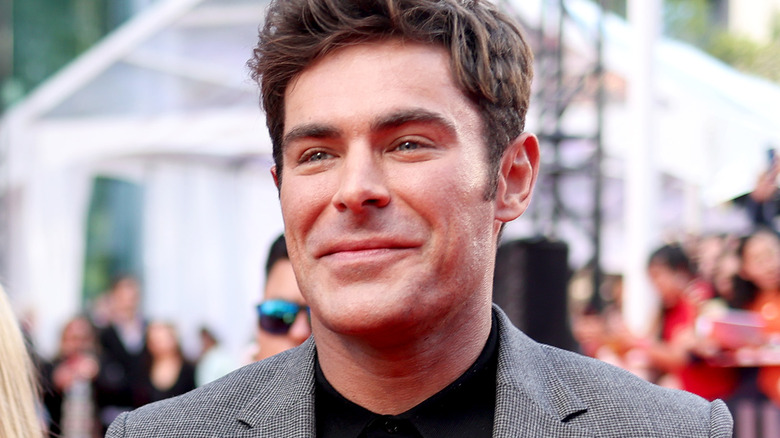 Matt Winkelmeyer/Getty Images
NWA wrestler Luke Hawx says work "just finished" on "The Iron Claw," the upcoming biopic on the Von Erich family. While Hawx does not appear to play an on-screen role in "The Iron Claw," he was present during filming and told ScreenRant that the cast – most of whom had no prior wrestling experience – "have busted their tails to put out the best product possible."
Although a few professional wrestlers are in "The Iron Claw," including MJF and Chavo Guerrero Jr., the leading roles were cast with non-wrestlers including Zac Efron as Kevin Von Erich, Jeremy Allen White as Kerry Von Erich, and Holt McCallany as Fritz Von Erich.
Hawx expressed his admiration for how the actors adapted to their roles as members of the beloved, yet ill-fated, wrestling clan.
"Like the bumps and bruises, your body doesn't adjust, because it's just basically like putting your body through a car wreck over and over and over again," Hawx explained. "So these actors [have] got to go perform. Now they got to learn how to choreography, they've got to learn dialogue, they got to learn how to wrestle, and then they have to keep up their physical appearance on top of that. Can you imagine how much work goes into that for those guys playing those roles?"
Hawx added that he was amazed to see "The Iron Claw" actors "perform at such a high level."
"So, my hat's off to those guys who worked that hard, and they put in a 110% to 150% effort every single time because they just want it to be so true."
Hawx plays Steve Austin on NBC's "Young Rock." He is an actor and wrestling coordinator on Netflix's "Heels." He also works as a stuntman.