RVD Opens Up About Thinking Vince McMahon Wanted To Destroy ECW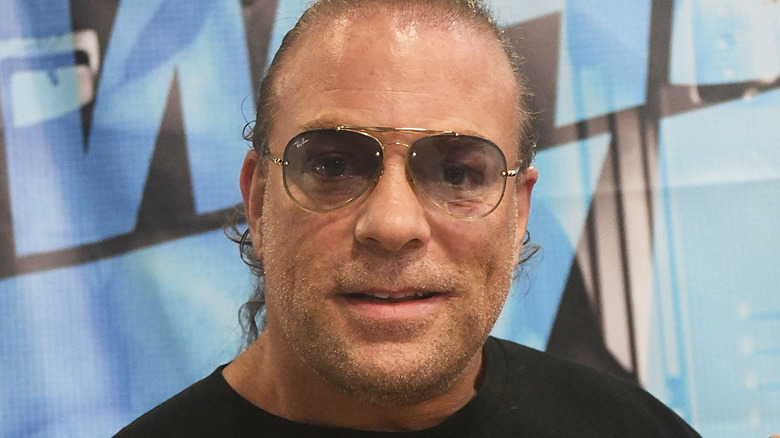 Bobby Bank/Getty Images
When Vince McMahon and WWE revived the ECW brand in 2006, many fans and wrestlers alike were excited at the possibilities that lay ahead. In hindsight, though, WWE Hall of Famer and ECW veteran Rob Van Dam believes McMahon's goal may have been to dilute the ECW brand and stop fans from chanting for the hardcore promotion once and for all. Speaking to "WrestlingNewsCo," Van Dam shared his thoughts on the era and what he believes went wrong.
"At the time, I really looked at it defensively from ECW, you know?" Van Dam said. "I thought he was making a mockery of ECW. I thought he might've even brought ECW back just to destroy it, you know? Because he didn't like the fans chanting 'E-C-Dub'."
While Van Dam isn't sure if McMahon revived the brand only to destroy its legacy, there are some elements that make him question the WWE founder's intent. Concepts such as bringing two "WWE SmackDown" wrestlers onto ECW to wrestle each other, as well as having all of the ECW performers presented as heels on television before kicking off the brand new brand, never made sense to Van Dam.
"Even so, though, seeing the bigger picture like I do now, I'm glad that Vince brought it back," Van Dam continued. "And that I got to show some ECW on WWE's stage, where a lot more people got to see our style."
By 2010, "ECW" would be phased out and replaced with a new developmental brand, "WWE NXT," leading to a new era for the company. Though "NXT" started out with a game show format, it eventually became the brainchild of Paul "Triple H" Levesque and gave fans years of highly-entertaining action with a distinct style from the main roster.