Roxanne Perez Had Mixed Emotions During Big NXT Moment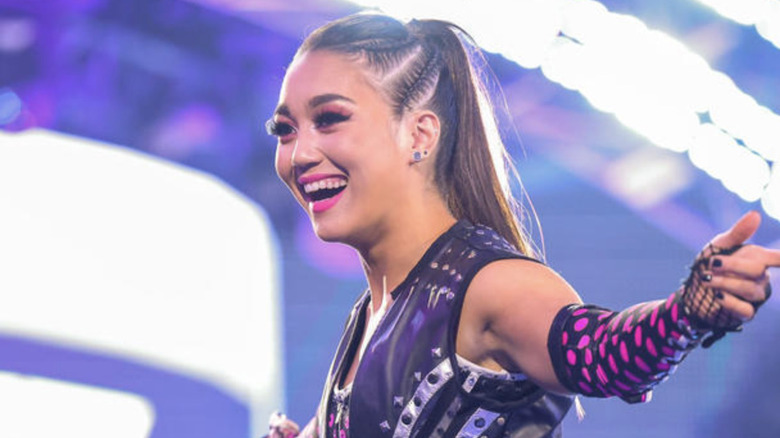 WWE
"Expect the unexpected" is a phrase that anyone in the wrestling business hears often. Such was the case on December 13 when Roxanne Perez defeated Mandy Rose to capture the "NXT" Women's Championship, ending Rose's 413-day reign. WWE released Rose the next day, which left Perez with mixed emotions about the biggest moment of her career.
"It wasn't supposed to happen that day," Perez told "Faction 919" during a recent interview. "It was a mix of emotions because I didn't have time to soak it in. All right, this is happening right now.' Expect the unexpected. Obviously, Mandy, I think she is amazing. Since I got to 'NXT,' she is always someone I could go to, and she didn't have to be so as giving and sweet to me as she was, because she had been there for so long. For her to be such a good human being, I was always so grateful for her. In a way, I was a little sad, because of the way it was happening, but she was so supportive and was like, 'You deserve this.'"
On the other end of the spectrum, Perez thought it was special to have her former trainer, WWE Hall of Famer Booker T, sitting ringside to call the action. Additionally, her boyfriend, Gino Medina, who also played a part in her becoming a wrestler, was in the crowd to witness her crowning moment. Through all the trials and tribulations, Perez concluded that her journey to get to this point was "so worth it."