WOW Superhero Describes What It's Like Working With AJ Mendez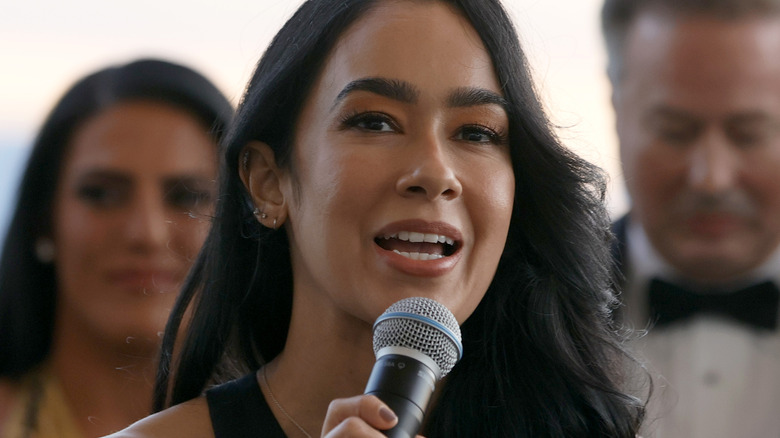 Ethan Miller/Getty Images
Jazmin Allure might not be a household name just yet, but after only three years in pro wrestling, the 22-year-old "Superhero" has wrestled multiple times on "AEW Dark," once on "WWE Main Event," and is currently signed to the WOW promotion. During a recent appearance on "Instinct Culture," Allure opened up about what it has been like working with multi-time WWE Women's Champion AJ Mendez on the set of WOW.
"I was brought in by AJ [Mendez], who growing up, she was one of those people that looked like me you know, Hispanic and she was like smaller than the rest of the girls, so that was very motivational. So for her to bring me into WOW, she's like my mother there. She gives the best advice and I can always message her and be like 'Hey, what did you think about this match? How did I do?' She's amazing. When they say never meet your idols because you might get disappointed, with her it was like the opposite."
Mendez made her return to professional wrestling for the first time in over six years when she announced that she would be an executive producer and commentator for a revamped version of WOW. Since her arrival, Allure has found many useful tidbits of information that Mendez can offer from experience. "I want to say that the biggest advice she's given me, and this is just like life in general, is that the energy you put out is the energy you will receive, so always be nice to others. I think that's just what I apply to everything, so that's kind of what I learned from her."