Jake Roberts Explains Vince McMahon's 'Curse Of The Baby Blues'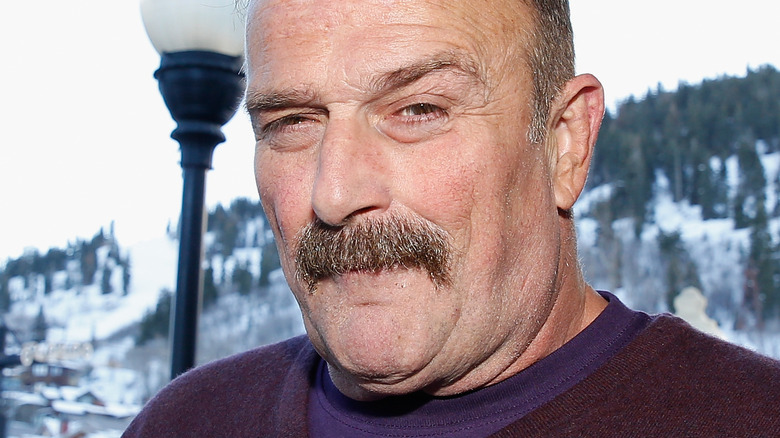 Rick Kern/Getty Images
WWE Hall of Famer Jake Roberts has explained one Vince McMahon curse that usually didn't end well for the talents affected by it. For decades, McMahon developed a reputation for not exactly making talent look so good on their way out of the company. 
While some former WWE personalities such as Eric Bischoff have defended McMahon, Roberts said there was no mistaking one practice used on stars who were ready to make their exits.
Roberts took to his "Snake Pit" podcast to reveal the "baby blue curse." Roberts recalled that any time an in-ring performer received that color attire, it usually meant that talent was on their way out the door, with him listing some examples, including himself.
"What you would get would be a pair of baby blue tights," Roberts said. "Once you've got the baby blues, brother, it's humiliation time. I can give you about 20 f***ing people that once they got the baby blue tights, they were on their way out the door. Martel, The Rougeaus, Don Muraco, myself — I got the baby blue — Owen Hart, Hercules, Dino Bravo. That's just to name a few."
Roberts said it had been well known among the wrestlers that McMahon would approach a soon-to-be axed WWE star and tell them that they're like family to WWE, only to be thrown in a baby blue outfit and humiliated until it was time to part ways. 
He said McMahon always presented it as a repackaged character, but Roberts feels he knew the whole time there wouldn't be any actual plans other than devaluing the talent, one of many questionable Vince McMahon moments.
If you use any quotes from this article, please credit the "Snake Pit" podcast, with a H/T to Wrestling Inc. for the transcription.