John Morrison Has 'Unfinished Business' In WWE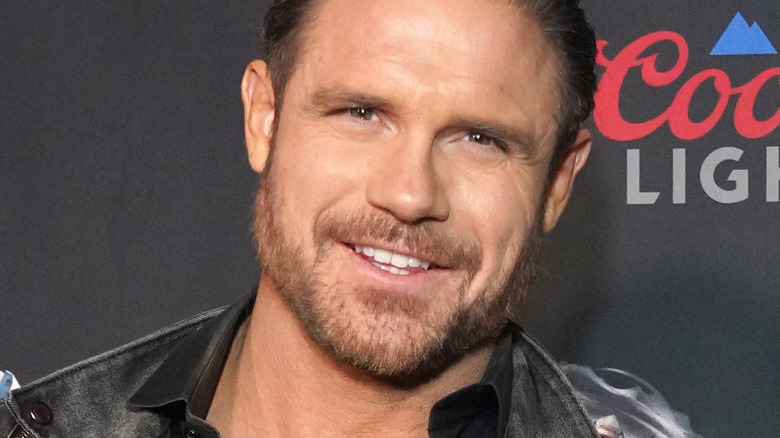 Allison Dinner/Getty Images
Could we see John Morrison in WWE again? He first burst onto the scene in 2005, going on to win multiple championships. Morrison left WWE in 2011, and toured the world until returning in 2019. His second WWE stint was cut short in November 2021 when he was released during a round of pandemic-era "budget cuts." Several other stars that were released during that time have since returned under the Triple H regime, and Morrison appears to be open to going back.
"I have a ton of unfinished business. Unfinished business with my frenemy, The Miz, and a ton of people on the roster," Morrison told Chris Van Vliet on a recent episode of "Insight." "It would be great to go back to WWE. It would be great to go to any one of those rosters because there is a ton of unfinished business, a ton of new match-ups, and mostly because I like wrestling."
Morrison shared that when the rounds of releases were happening, he felt confident that he was safe for a while. As time went on though, that certainty went away. He stated, "I started thinking, 'I wouldn't be surprised if I got released.' Then, it happened." He also revealed that his storyline with The Miz was going somewhere, but they weren't able to reach that conclusion. "It would be great to go back there and pick that up, but if it doesn't happen, you know what, it's not the end of the world for me," Morrison said. "Sucks for Miz. He needs the help."
If you use any quotes from this article, please credit "Insight with Chris Van Vliet" with an h/t to Wrestling Inc. for the transcription.