Charlotte Flair Discusses The Changes To Her Entrance Music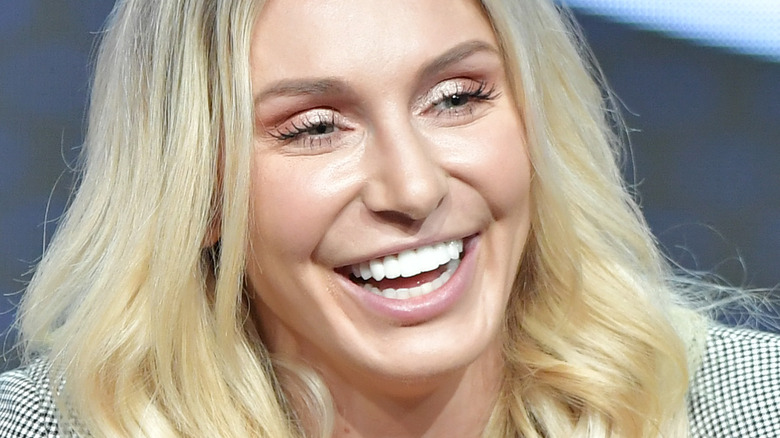 Amy Sussman/Getty Images
Charlotte Flair returned to action on the December 30 edition of "WWE SmackDown," entering the arena to a juiced-up version of her previous song. However, in a new interview with The New York Post, Flair admitted that she wasn't a big fan of this new rendition of her entrance song because of the tempo. It also may have had something to do with the fact that she expressed she's "not really good with change."
"My last music hit with the guitar off the bat," she said. "I'm such an EDM, techno, house-music person. That was the vibe that I wanted. I was like, 'this needs to come out strong.' At first, when I first heard it, I was, 'oh this is cool,' but when it played out on the night I came back I was like, 'Oh no, we got to go back to the writing board.'"
Flair noted that WWE reached out to her prior to the return so they could begin working on the new track. The first time she heard it, she felt content with the tweaks, but when she actually came out to the music, she felt like it was going way too slow. In reality, the song is a twist on her previous entrance music but with the words "All Hail the Queen" announcing her arrival. 
On the evening of her return, Flair defeated then-WWE "SmackDown" Women's Champion Ronda Rousey to immediately resume her role at the top of the blue brand's women's division. She currently does not have a match scheduled for the WWE Royal Rumble premium live event this Saturday.