WWE Hall Of Famer Says Sami Zayn Could Be The Next Big Superstar If Booked Properly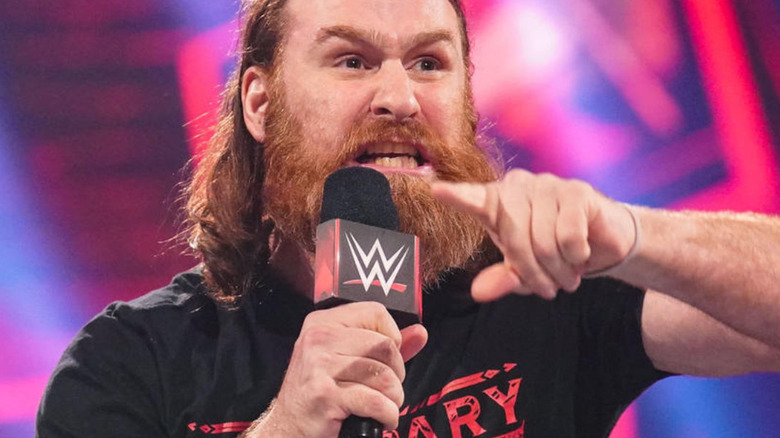 WWE
A former on-screen personality and WWE Hall of Famer believes the sky's the limit for Sami Zayn. It's no secret that Zayn has become a key player in The Bloodline story. Zayn's popularity has soared during his run with the faction, and it's gotten to the point where some are wondering if initial plans may need to be changed.
During an appearance on Sportskeeda's "WrestleBing," Teddy Long revealed what he said to Zayn backstage at the "WWE Raw XXX" show on Monday.
"I pulled Sami to the side last night and I told him, I said, 'Brother, you got it,'" Long said. "I said, 'You got it. I ain't blowing smoke up your ass. I don't do this. If I pull you off and tell you something, I'm telling you 'cause I see it. I don't see that character in you. I see Sami Zayn. You're just real. That makes it all a lot better when you're real.' I told him those words last night. Sami Zayn's gonna be the next big superstar, man, if they do the right thing, if they push him right."
As for whether now is the right time for Zayn to go after Undisputed WWE Universal Champion Reigns, Long said not so fast.
"It's too quick," Long said. "You can't do that. With Sami working his way all the way to Roman Reigns, you've got to build that. So, when that happens, that has to mean something."
Long believes there are still things for Zayn to learn and prepare for before he clashes with the "Tribal Chief." He said the problem with wrestling sometimes is that companies will try to push someone too quickly, and the whole thing unravels.
If you use any quotes from this article, please credit Sportskeeda's "WrestleBing," with an H/T to Wrestling Inc. for the transcription.