Luchasaurus At Center Of Lawsuit Filed Against AEW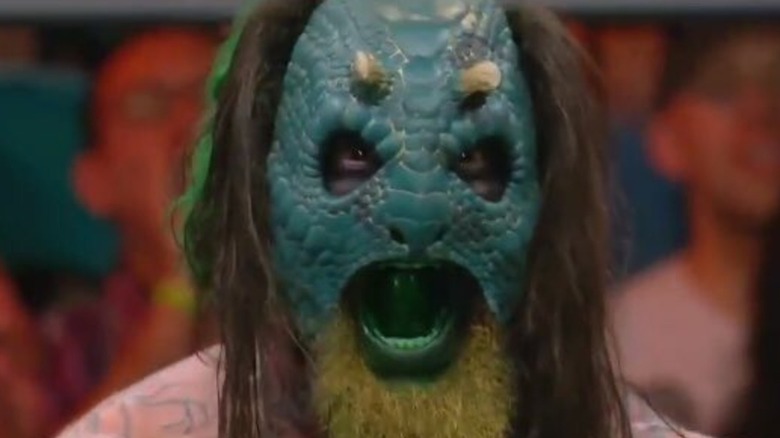 Luchasaurus/Twitter
A lawsuit over the mask design of AEW star Luchasaurus was filed on December 20, according to Brandon Thurston of Wrestlenomics. According to the report, Composite Effects, LLC (CFX) made a legal complaint against AEW and Austin Matelson, the real name of Luchasaurus. 
CFX, a Louisiana-based silicone mask company that was founded in 2006, claims that AEW and Matelson are using a copyrighted mask design for merchandising purposes without permission. He could use the mask to wrestle, but not for merchandise such as t-shirts and action figures. The lawsuit was filed at the US District Court in the Eastern District of Louisiana.
Thurston noted that there were email records that were included with the lawsuit. In those email records, it was stated that Matelson worked with CFX around December 2016, and in 2019 when Matelson signed with AEW, CFX tried to come to a licensing agreement.
In February 2021, AEW even asked for a new custom mask for Matelson, and in August 2021, the mask was shipped. AEW bought the rights to it, but it was never used. Matelson reportedly sent an email saying that he and AEW CEO Tony Khan didn't want to change his current look due to it being "too iconic at this point."
CFX also claims that they wrote several messages in 2022 to AEW and Matelson to stop using the design or come to a licensing agreement. In an interesting twist to the case, included with the lawsuit is a written declaration from another designer, George Frangadakis. Frangadakis was reportedly approached in January 2022 to create a mask that was similar to the current design that CFX owns the copyright to.