Cody Rhodes On Triple H Taking Over WWE Creative From Vince McMahon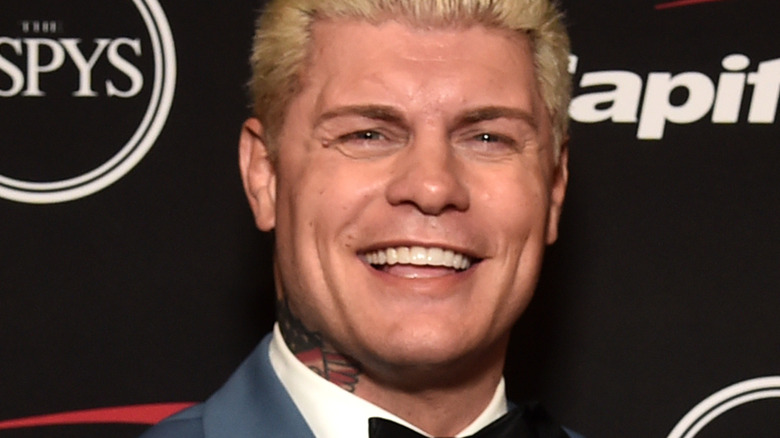 Alberto E. Rodriguez/Getty Images
Cody Rhodes is officially back in a WWE ring and it didn't take long for him to make an impact. Following a six-month absence due to a torn pectoral muscle, "The American Nightmare" shocked the world by winning the WWE Men's Royal Rumble match as the 30th entrant, punching his ticket to WrestleMania 39. 
Following the biggest victory of his career, Rhodes answered questions during the Royal Rumble Post-Show Press Conference, including one from WrestlingInc. Managing Editor Nick Hausman. 
Rhodes was asked his thoughts on the changes to WWE since he last wrestled for the company in June, referring to Vince McMahon's departure from the company and the transition to Triple H as WWE's Chief Content Officer. He spoke about his initial return to WWE at last year's WrestleMania and how it went dealing with McMahon, stating that his previous experience in WWE helped him know what to expect upon returning. 
Rhodes spoke highly of Triple H and how "The Game" has enough reasons to not like him. 
"I will say, I don't want to get mushy with it, but Triple H has no reason to be a fan of mine, if you really think about it," Rhodes said. "I smashed the throne [in AEW], I took a lot of shots — always light-hearted — but I think he knew where it was coming from. I was hungry."
I don't want him to look at me and see my dad. I want him to look at me and see me.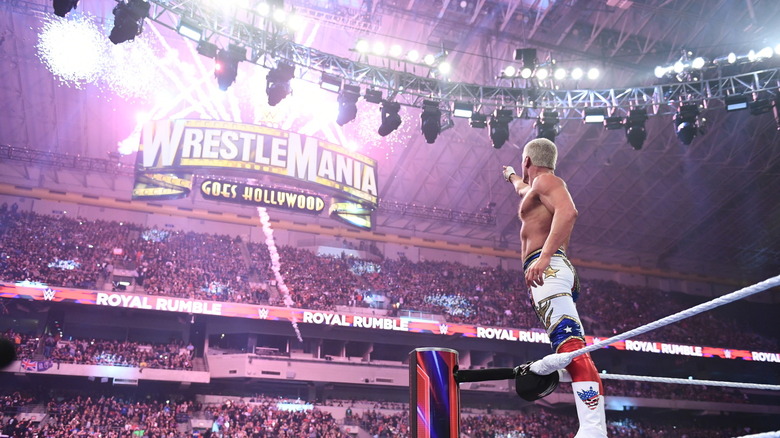 WWE
Cody Rhodes narrated an anecdote that involved Triple H during the final days of his first run with WWE as Stardust. Rhodes was frustrated in the company and the WWE CCO spoke to him backstage and told him to "rattle the cages." 
Rhodes said he took that quote "real literally," using it to fuel his departure from WWE and build up his character and persona outside of the company so that one day he could come back and be in the position he is now as one of WWE's top stars.
"I'm so glad that relationship gets to develop now," Rhodes said, speaking about his excitement to work with his new boss. 
"I've modeled a lot of my presentation and performance [after him], I'm clearly a massive Triple H fan. I'm glad he's the coach and I get to play and I want to play quarterback. I owe him a lot for how he handled my dad but I don't want him to look at me and see my dad. I want him to look at me and see me; today I felt like he saw me. That's very important. My last name's done a lot of things for me but we're at a point in my career where my first name has to do those things as well. It's off to a great start, let's see where we go from here."