AEW Refreshes And Renames Community Program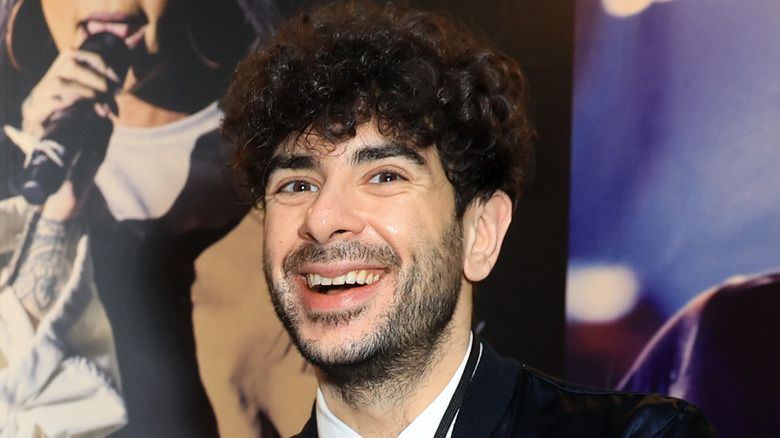 Leon Bennett/Getty Images
AEW's community outreach program is getting a full revamp. Today, AEW announced the reveal of "AEW Together," with new leadership. There will be a new Director of Community Engagement in Katelyn Borden (daughter-in-law of AEW star Sting), who will be "driving the overall strategy of philanthropic and local activations, managing fundraising targets and overseeing team members." Amanda Huber, the widow of Brodie Lee, will remain onboard as Community Engagement Coordinator, while Mark Henry, Paul Wight, Shawn Dean, and Jake Roberts will serve as special advisors to the program as they utilize their "passion for community relations to help identify partner organizations across the country, assist in incorporating talent participation and provide counsel on enhancing activations."
"Hand-in-hand with delivering the best product to our fans each week is our strong commitment to fostering a safe, healthy and inclusive community through the power of wrestling. AEW Together complements this by identifying causes that are important to our talent and supporting organizations in the cities we visit throughout the year," said AEW owner Tony Khan. "The team behind AEW Together will ensure that we make a positive impact in every town we visit through volunteering, fundraising and helping to drive social change."
AEW Together will also have four pillars of focus for the program, with those being 1) youth programs, 2) human rights and social change, 3) help in local areas, and 4) physical and mental health. The announcement also made clear that they will continue their partnerships with KultureCity, Oceana, and the American Heart Association. The reveal of AEW's new community program coincides with February 1 kicking off American Heart Month.