Jeff Jarrett Comments On Upcoming AEW London Show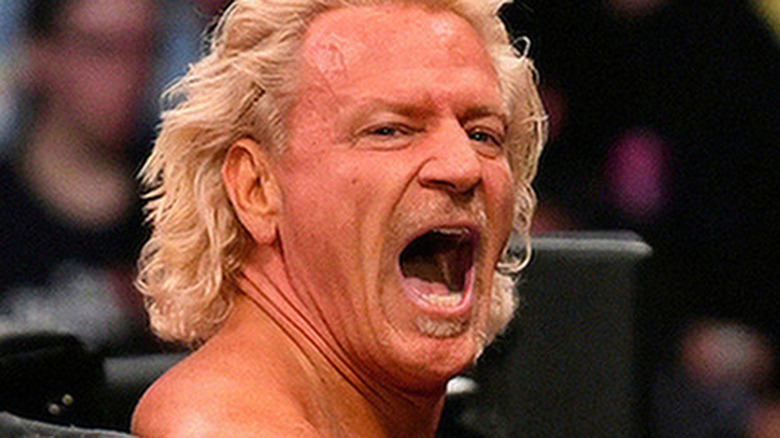 AEW
AEW Director of Business Development, Jeff Jarrett, weighed in on AEW's upcoming trip to London, England. The company will be making its U.K. debut sometime this year. There were plans for AEW to land in Europe back in 2020, but those plans were derailed due to the COVID-19 pandemic. Before the nationwide lockdown, Dustin Rhodes told talkSPORT that the company was looking to do a "mini-tour." During a Q&A edition of his "My World" podcast, Jarrett discussed the importance of AEW doing business internationally.
"When you're expanding your brand in professional wrestling, look at the late '80s, early '90s. What did the WWF do? They went to the U.K.," Jarrett said.
Jarrett expressed enthusiasm over the trip to London and said that everyone in AEW is eager to fly overseas.
"We're all internally excited," Jarrett said. "I know the fan base — I bet in the last three months I've gotten two or three emails a week from different promoters and folks of contacts because there's a ton of buzz, a ton of excitement. I'm super excited. Yeah, it has been a while. The demand in that market is – when you really look at it, London has what, 20 million people? But, overall, the country is small compared to the U.S. or even other countries. So, it's a rabid fan base."
Jarrett said he loves the outlook on professional wrestling over in the U.K. He also said he's appreciative of the passion that wrestling fans overseas have, as well as their sensibility.
If you use any quotes from this article, please credit the "My World" podcast, with a H/T to Wrestling Inc. for the transcription.